Poland: Introducing Falun Gong at a Multicultural Festival in Warsaw
July 29, 2019 | By a Falun Gong practitioner from Poland
(Minghui.org) Falun Gong practitioners from Warsaw participated in the 11th Annual Multicultural Festival on July 21. This event coincided with the 20th anniversary of Falun Gong practitioner's peaceful resistance against the persecution in China. At the festival, the group introduced the ancient spiritual practice to the public, while exposing the brutality of the persecution of Falun Gong in China, including forced organ harvesting, and called on people to help end it.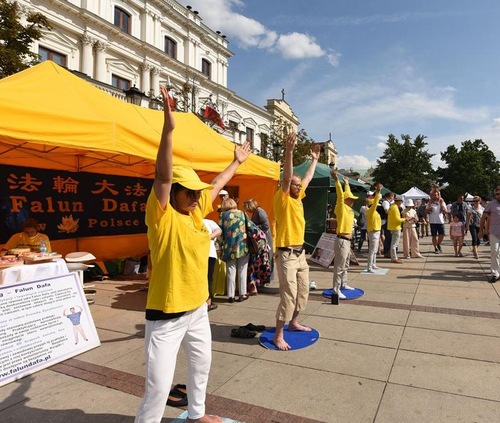 Practitioners demonstrate the exercises during the Multicultural Festival in Warsaw on July 21, 2019.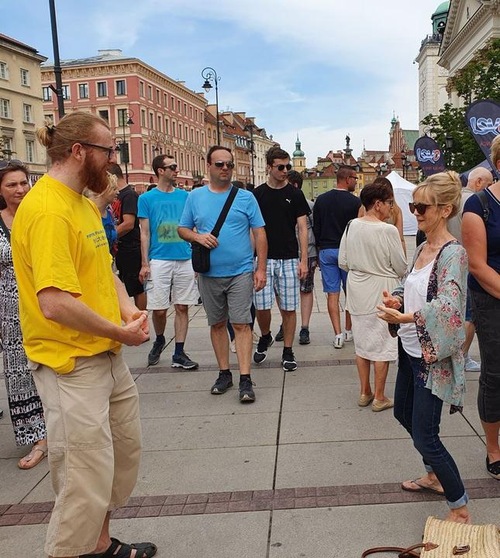 A visitor learns the exercises. Several festival attendees were interested in learning the practice.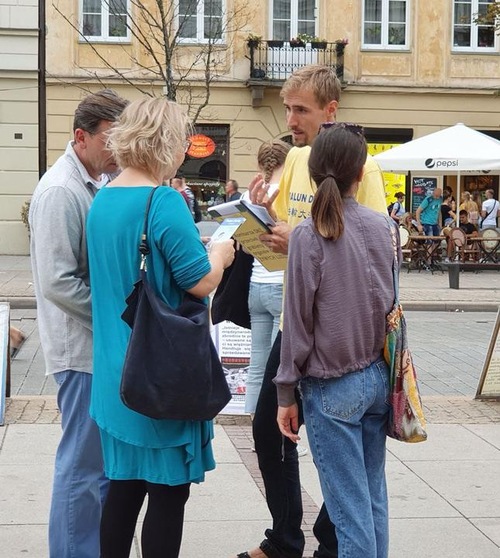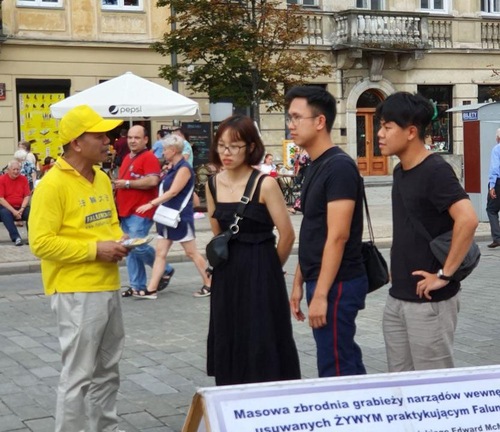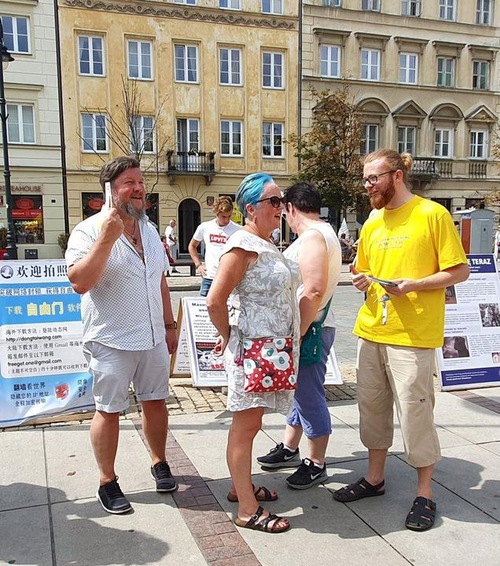 Practitioners tell people about Falun Gong and how it's persecuted in China.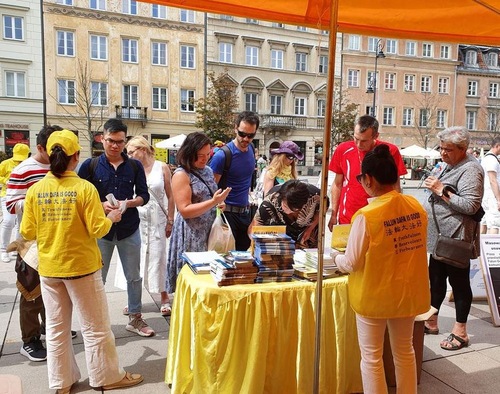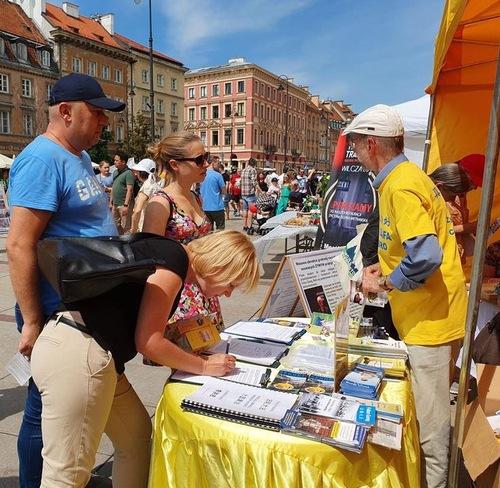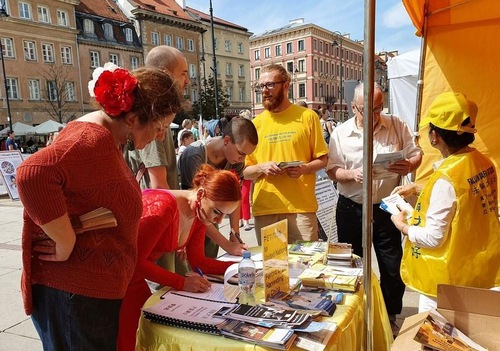 Several people signed the petition to condemn the persecution.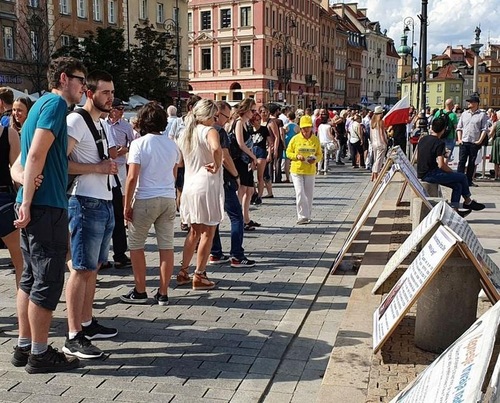 Festival attendees read the information about Falun Gong and the persecution.
Voices of Support
Practitioners collected signatures on a petition that will be submitted to Polish lawmakers. The petition urges the government to take action to stop the state-sanctioned organ harvesting in China.
Practitioners received positive feedback for their efforts. Several people signed the petition, and encouraged practitioners to keep up the good work of informing the public.
Maria Włode was shocked by what she read on the display boards, and said, "Why is this happening in China? This is so different from the China I know about."
Another visitor, Jerzy Bień, said, "Only demons could torture people this way. The forced organ harvesting is so horrible. A chill went through me when I read this, even though it's so hot today."
Several tourists attended the festival and many asked questions about Falun Gong and the persecution. Practitioners told them that the communist party claimed it would eradicate Falun Gong in three months, when the persecution first started in 1999. But practitioners have remained steadfast despite the persecution, and now, 20 years later, Falun Gong is practiced in more than 100 countries.
Practitioners pointed out that the principles of Truthfulness-Compassion-Forbearance, gives practitioners the courage to persist in their peaceful resistance while faced with severe persecution.
Before the event ended at 10 p.m., organizer Witek Hebanowski came to the practitioners' booth and thanked them for their contribution. He said, "While demonstrating traditional Chinese culture, you also show the moral courage to protect the Chinese people's human rights. You're doing a great thing. I respect Chinese people's freedom of belief."
Besides signing the petition, many people were also interested in learning the exercises. They bought Falun Gong books, and asked where exercise sites were located.