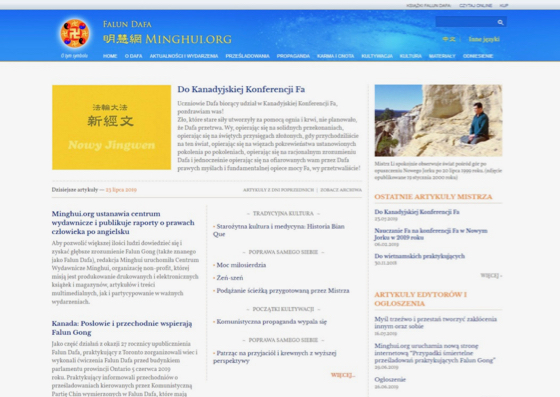 Launched in July 2019, the newest member of the multi-language Minghui community will allow Polish speaking readers around the world to stay abreast of the most important Falun Dafa-related news. Benefiting Dafa practitioners, supporters, and all who are interested in Falun Dafa, the website delivers daily news of the persecution in China, practitioners' activities, and insights into Dafa cultivation practice to a wider Polish readership.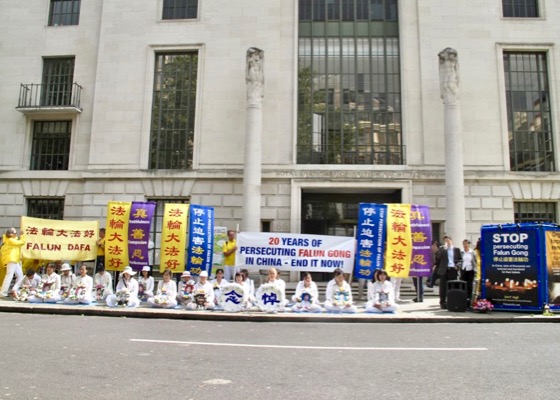 Falun Gong practitioners around the world have organized peaceful marches, rallies, and candlelight vigils to mark the 20th anniversary of peaceful resistance to the Chinese Communist Party's persecution. In London, a press conference and group exercises were held in front of the Chinese Embassy, followed by a grand parade through central London, and a candlelight vigil at the Chinese Embassy.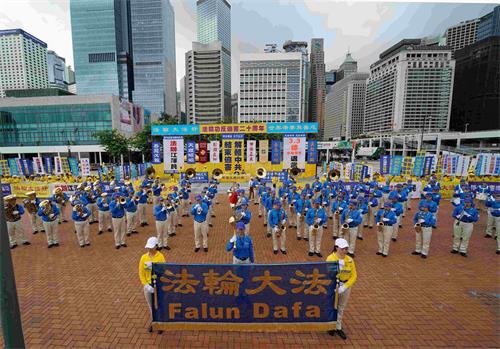 Politicians, human rights lawyers, and activists spoke in support of Falun Gong practitioners' 20 years of perseverance and peaceful efforts and called on the international community to help end the persecution. "The persecution is still happening and the evildoers are still at large. Let's shine a light on the truth if we don't want to live in a world of lies and brutality," said one of the speakers.
A Falun Gong practitioner developed metastatic gastric cancer and a lung infection while being prosecuted for his faith. An extralegal agency ordered him sent to prison and denied his family's request to release him. He died in a prison hospital.
A well-known human rights lawyer in Aukland said at the Falun Gong rally, "It is time to end the persecution and bring the perpetrators to justice!"
The general public and elected officials expressed their support for Falun Gong and for an end to the persecution in China at various events in Taiwan.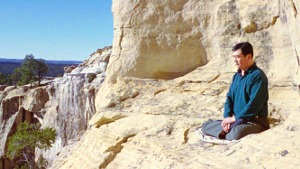 Master Li quietly watching the world from amidst the mountains after leaving New York following July 20th, 1999. (Published January 19, 2000)