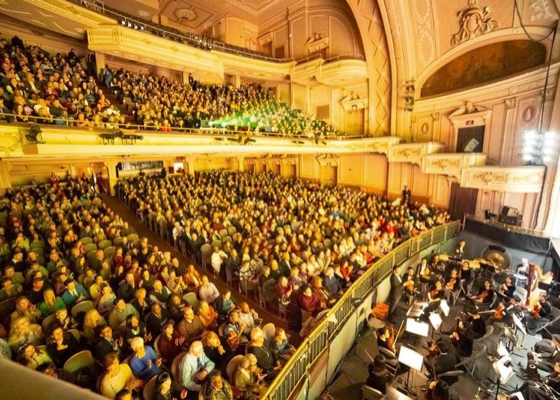 As Shen Yun's six touring companies perform throughout the world, ethnic Chinese audience members express their impressions and insights. As one woman said, "I have always taken pride in Chinese culture. After seeing Shen Yun perform, I feel even more strongly... They are really passing down our traditional culture." A man commented, "After seeing Shen Yun perform, I started to believe in the existence of divine beings... The content is so profound."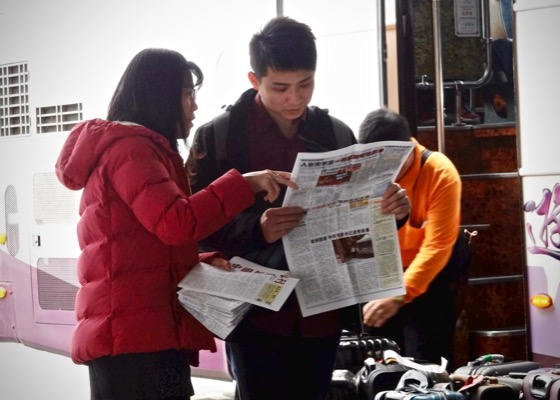 Practitioners raise awareness of the persecution of Falun Gong at many tourist sites in Taiwan. This is the part two of a series of articles containing touching stories about these volunteers. This report highlights the practitioners who talk with tourists and tour guides from China at the Taoyuan Airport.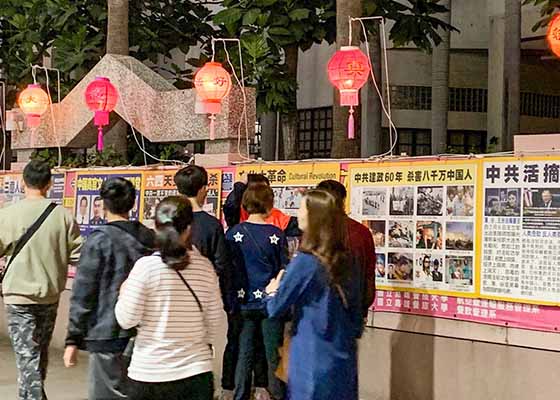 Tourists and locals on their way to the popular Ruifeng Night Market saw posters with information and photos about Falun Gong and its persecution by the Chinese communist regime, including the state-sanctioned harvesting of organs from living practitioners in the mainland. Practitioners nearby handed out information, answered questions, and encouraged everyone who had ever joined a CCP organization to quit.
A 46-year-old man became the third victim in his family to die as a result of the persecution of Falun Gong. His father passed away four years ago after multiple arrests for practicing Falun Gong. His mother died as a result of police brutality when she tried to protect her son from arrest.
Ms. Chen Huixia's family did not even hear from her for two and a half years following her confinement in a detention center. She is now serving a three-and-a-half-year prison sentence, as her family works tirelessly to secure her release.
A woman who experienced miraculous benefits from Falun Dafa maintains her faith under persecution and helps even those who persecute her see the goodness of Dafa.
~ Accounts of Persecution ~
~ People in China Awaken to the Truth ~
~ Clarifying the Truth ~
~ Improving Oneself ~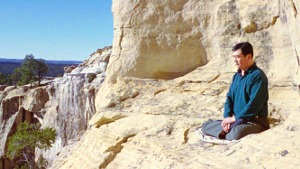 Master Li quietly watching the world from amidst the mountains after leaving New York following July 20th, 1999. (Published January 19, 2000)