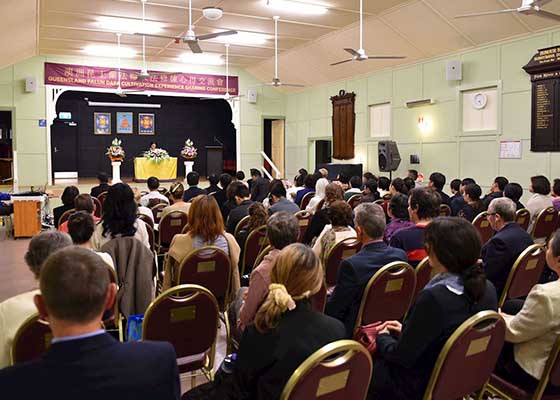 Thirteen speakers shared their stories of improving in cultivation, ranging from getting rid of laziness and staying diligent, to removing selfishness and the competitive nature, as well as treating practitioners and family with compassion. A 10-year-old shared how when she was one year old, her parents were arrested because of their belief in Falun Dafa, and how the family managed to escape to Australia. She told of how she forgave her classmate who stole from her and how she returned food that she didn't pay for.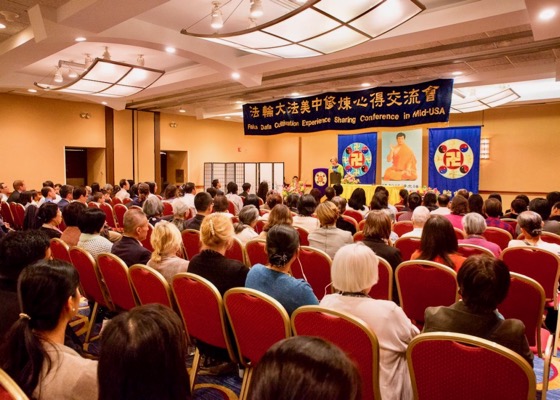 During the 2017 Mid-USA Falun Dafa Experience Sharing Conference, eighteen practitioners shared their stories, which ranged from applying the principles of Truthfulness-Compassion-Forbearance in their daily life, to working together with other practitioners to oppose the persecution in China. The practitioners described improvements they have made while cultivating as well as challenges they have overcome.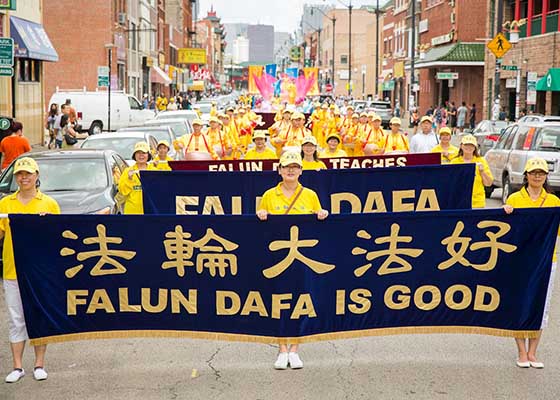 Practitioners from the midwestern U.S. gathered in Chinatown, Chicago for a parade to showcase the benefits of Falun Gong, call for action to stop the persecution of the spiritual discipline in China, and encourage Chinese citizens to quit the Chinese Communist Party, which perpetrates the persecution. One spectator who watched the parade encouraged practitioners and said, "The entire world needs to know this."
A family that has already been struck by tragedy due to the persecution of Falun Gong is hit again with the arrest of Ms. Zhang Ping, for the sixteenth time, for her faith.
A doctor who was brought up in a military family and witnessed the brainwashing, degenerative morals and corruption of the government, finally finds the true meaning of her life.
After finding Falun Dafa a practitioner stopped complaining about life and instead thought about how to become a better and more honest person. She let go of her selfishness and now considers others first.
~ Podcasts ~
~ Traditional Culture ~
~ Accounts of Persecution ~
~ People in China Awaken to the Truth ~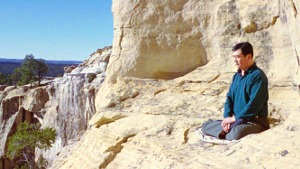 Master Li quietly watching the world from amidst the mountains after leaving New York following July 20th, 1999. (Published January 19, 2000)