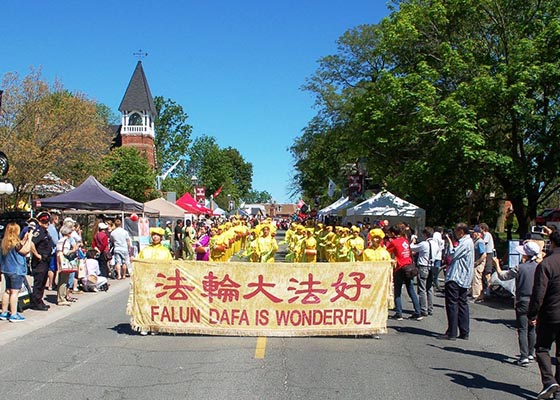 The Falun Gong group in the Toronto area has been invited to participate in many community events this spring and summer. On June 3, a group of practitioners took part in the 48th Unionville Festival Parade. "We are honored this year to have Falun Gong participate with both the Tian Guo Marching Band and the waist drum group," said the parade's organizer.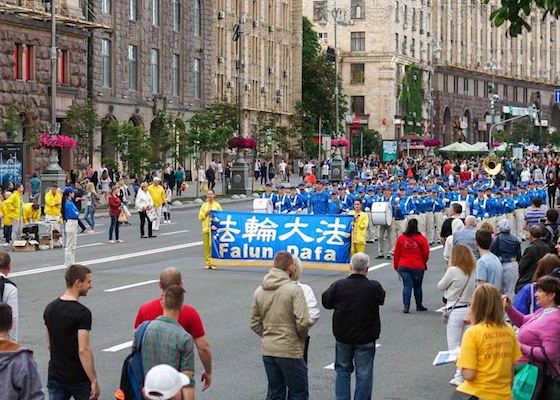 The Falun Gong group in Kiev, Ukraine, held a series of activities on "Kiev Day," May 27, including a large group exercise demonstration and a parade. A woman who stopped to watch the parade said, "The music stopped me in my tracks, and made me think. It was comforting. Your group should hold performances more often!"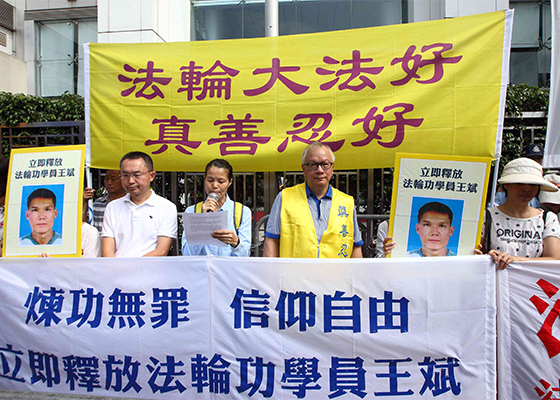 Mr. Wang Bin was arrested and detained in Jiangmen, Guangdoing Province on May 22, 2017. His wife and other practitioners rallied in front of the China Liaison Office in protest of his illegal detention and to call for help to secure his release. Mr. Wang had previously been tortured in forced labor camps and a brainwashing center for refusing to renounce Falun Gong.
After resuming her practice of Falun Dafa, a 42-year-old woman tells how she stopped chemotherapy, checked herself out of the hospital, and watched her symptoms of cancer disappear.
Mr. Chen was detained, tried and sentenced based on false evidence, and tortured during his detention. He was found to have lost a lot of weight when his family visited him on April 24.
A scientist at the American Transplant Congress has proposed a technique for collecting evidence to directly prove cases of forced organ harvesting in China.
~ Accounts of Persecution ~
~ People in China Awaken to the Truth ~
~ Improving Oneself ~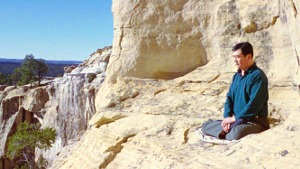 Master Li quietly watching the world from amidst the mountains after leaving New York following July 20th, 1999. (Published January 19, 2000)