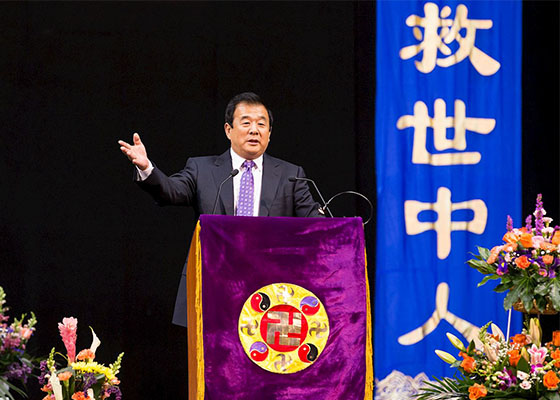 About 10,000 practitioners from 58 countries attended the conference, which was held on Sunday at Barclays Center in Brooklyn, NY. Mr. Li Hongzhi, founder of Falun Dafa, came onto the stage at around 2 p.m. to lecture and answer questions for about two hours. Thirteen practitioners also spoke at the conference, talking about how their lives have changed for the better since taking up the practice.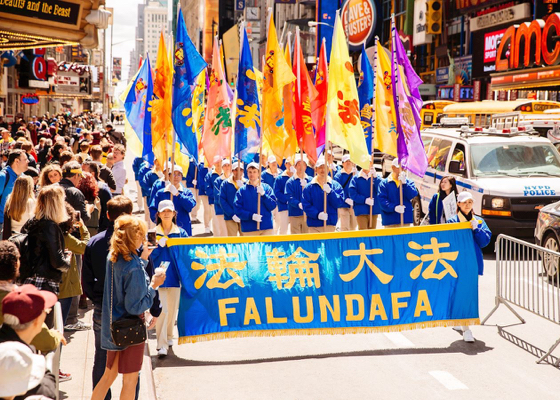 As part of events in New York City to celebrate the 25th anniversary of Falun Dafa's introduction to the public, nearly 10,000 practitioners from around the world staged a magnificent parade through Manhattan. With marching bands, floats, banners and practitioners in ethnic dress, the parade made a big impact on New Yorkers and visitors. Many people were moved by the beauty of the parade. As one spectator shared, "I am grateful for this beautiful day."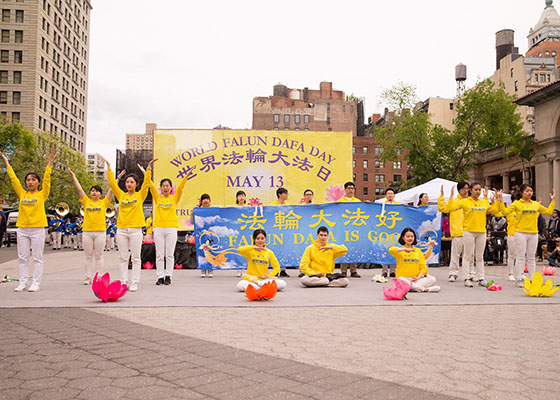 More than 10,000 practitioners from 57 countries will be participating in Falun Dafa events all over New York City from May 11 to 14. A spokesman for the Falun Dafa Association in New York showed the spectators gathered at Union Square the proclamations and letters of congratulations honoring "World Falun Dafa Day" from over 100 government officials and lawmakers in the state of New York.
Practitioners from around the world held group exercises and truth clarification activities in Central Park, Bowling Green Park, Battery Park, Times Square, and Brooklyn, to introduce Falun Gong and call for an end to the persecution of the practice in China.
Nearly 10,000 Falun Dafa practitioners from 57 countries participated in a parade in Manhattan in celebration of the 25th anniversary of Falun Dafa's public introduction. The practitioners wore colorful costumes representing their respective ethnic groups and cultures from around the world.
"I changed from being a very fragile person to a very fit one, from crying all day long to being in high spirits, and the changes were significant."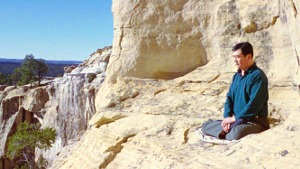 Master Li quietly watching the world from amidst the mountains after leaving New York following July 20th, 1999. (Published January 19, 2000)