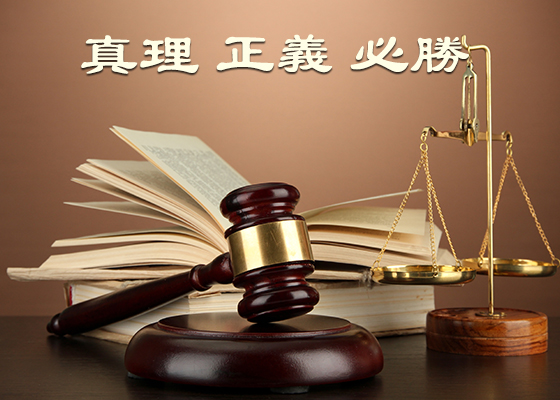 Ever since 72-year-old Ms. Zhang Sufang was arrested for distributing fliers about the persecution of Falun Gong, she has spoken out in defense of her constitutional right to belief and to share information. Still, she was sentenced to two years in prison. However, the higher court ruled in March 2017 to overturn the original verdict, an outcome that appears to be becoming less rare for Falun Gong cases.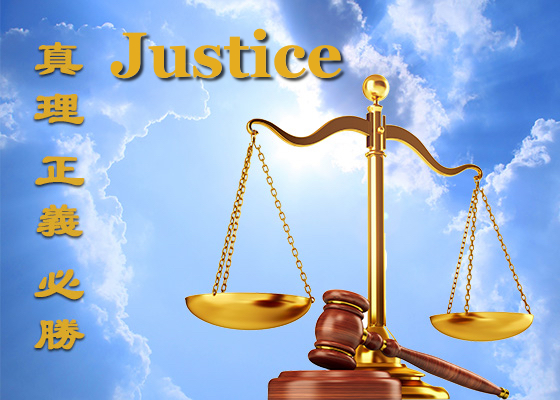 Recent reports received by the Minghui website have cited incidents where charges against Falun Gong practitioners were dropped, their cases dismissed, and the practitioners were released. Ms. Mu's case is one such example. After being illegally arrested for her faith on January 6, and held for three months, the Procuratorate announced that her case had been dismissed, and she was released.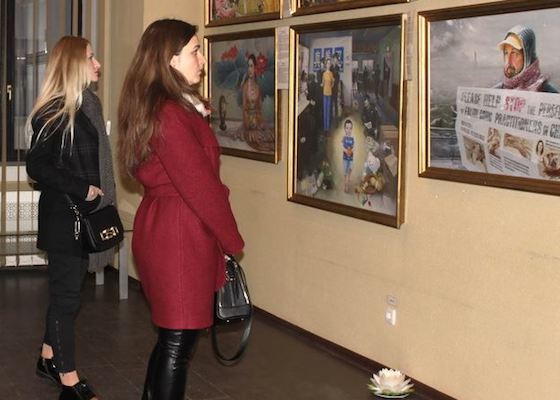 A visitor at the recent exhibition of the Art of Zhen-Shan-Ren in Ukraine said the paintings "perfectly reveal the hidden truth" about the persecution of Falun Gong. She said she will recommend the exhibition to her friends, not only for the information but for the inspiration she gained from it. "The paintings awaken the compassion in people's hearts," she said.
Swedish Falun Dafa practitioners demonstrate the exercises in a public square near the Royal Palace and talk to people about the persecution.
"I cannot believe a tragedy like this [live organ harvesting] could happen in modern times."
When a woman in her darkest moment learns Falun Dafa, suddenly her burdens become opportunities to improve.
~ Podcasts ~
~ Standing Up for Falun Dafa ~
~ Journeys of Cultivation ~
~ Improving Oneself ~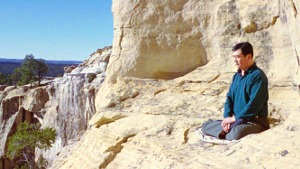 Master Li quietly watching the world from amidst the mountains after leaving New York following July 20th, 1999. (Published January 19, 2000)