Canadian Police Commend Falun Gong Group's Contribution to Cultural Awareness
April 10, 2017 | By a Falun Gong practitioner in Toronto, Canada
(Minghui.org) Falun Gong practitioners from Toronto participated in the International Day for the Elimination of Racial Discrimination 2017 sponsored by the police department of the Regional Municipality of York on April 2.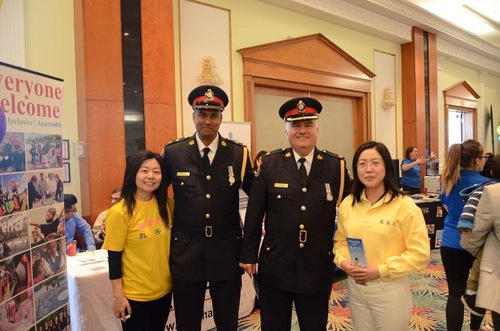 Officer Kent (right) takes a photo with practitioners.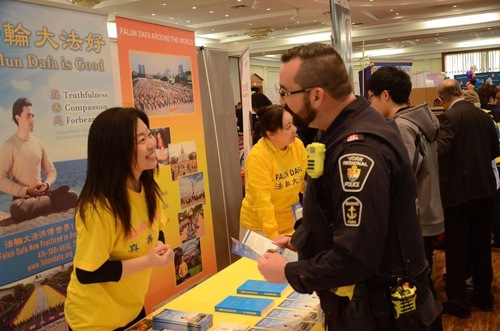 A police officer asks questions about Falun Gong.
According to Officer Kent, the York Police Department has held this event for 15 years in a row. He is glad to see Falun Gong practitioners here every year.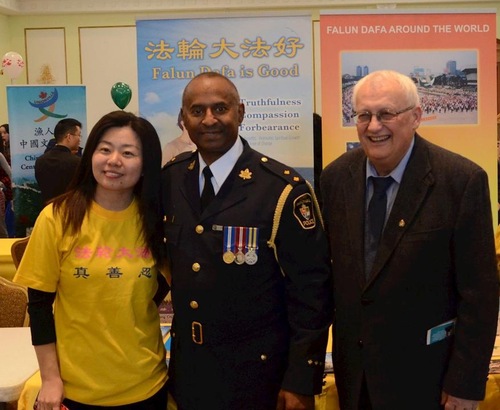 Officer Ricky Veerappan (middle)
Inspector Ricky Veerappan came to practitioners' booth at the end of the event to express his appreciation. He asked the practitioners to pass his greetings on to the rest of the group.
At the event, practitioners focused on informing people about the brutal persecution in China. Many attendees stopped at their booth and showed support.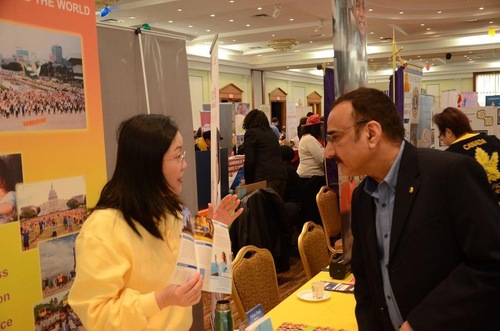 Rikishi from India was shocked by the persecution. He took some materials to learn more.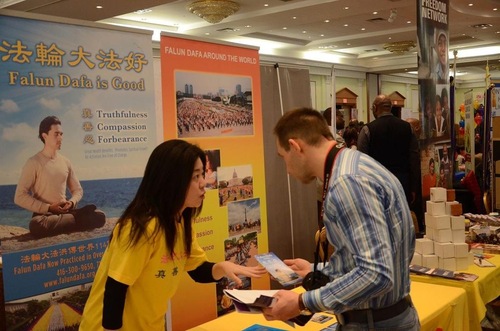 Vladimir invited practitioners to give a workshop at a local training center that he runs.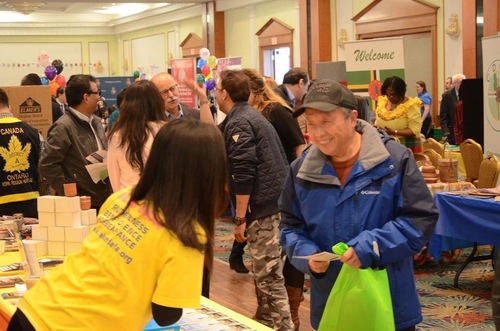 A Chinese gentleman picks up a flyer at the Falun Gong booth.
Many Chinese people also stopped at the booth. A senior Chinese gentleman said he had misunderstandings about Falun Gong before, due to the communist regime's propaganda, but he eventually learned the real story behind the persecution.
"The forced organ harvesting is really shocking. The communist party is evil, inhuman," he said.
Several Chinese students said they never believed the communist party's propaganda about Falun Gong. They were glad, although surprised, to see Falun Gong at this event, and to have a chance to learn more about this ancient cultivation practice from their home country.