Those sentenced come from 32 cities in 17 provinces, and most were arrested for talking to people about Falun Gong or for suing former leader Jiang Zemin, who initiated the persecution. Two sisters were detained for 14 months before they were sentenced, three who said they would appeal were threatened with longer sentences if they did, and a judge threatened to keep two practitioners incarcerated if they refused to admit their alleged wrongdoing.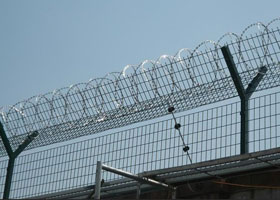 During the holiday season that covered both New Year's Day and Chinese New Year, 412 Falun Gong practitioners were arrested and 113 were harassed by Chinese authorities. In addition to being separated from their families, many of the arrested practitioners were assaulted or tortured in police custody. Most were arrested for talking to the public about the Communist Party's persecution of Falun Gong and refusing to renounce their spiritual beliefs.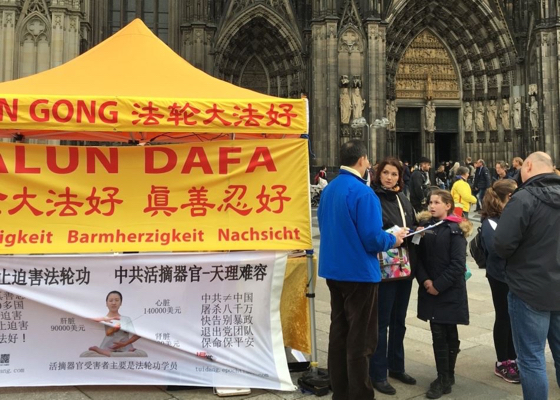 As the persecution of Falun Gong in China enters its 18th year, practitioners outside of China work tirelessly to raise awareness of the continuing atrocities. Recent activities in Sweden, Romania, Germany and Finland drew a great deal of public support for bringing an end to the brutalities in China.
"Although in China bribes are common, as a practitioner I cannot take any. My company has laid off many workers several times, but I have never been let go."
"You should follow the example of those Falun Dafa practitioners. If every one in our village were as truthful and responsible as they are, not only would it make my job easier, our village would be a better place, and we would all live in harmony with one another."
A Falun Gong practitioner from Hefei City returned home on February 9, 2017, after being detained for eight months. The local Procuratorate, which had twice returned the case to the police department for lack of evidence, withdrew the charges against her soon after they were formally made.
~ Journeys of Cultivation ~
~ People in China Awaken to the Truth ~
~ Falun Dafa's Divine Power ~
~ Clarifying the Truth ~
~ Improving Oneself ~
~ Accounts of Persecution ~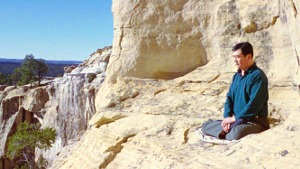 Master Li quietly watching the world from amidst the mountains after leaving New York following July 20th, 1999. (Published January 19, 2000)