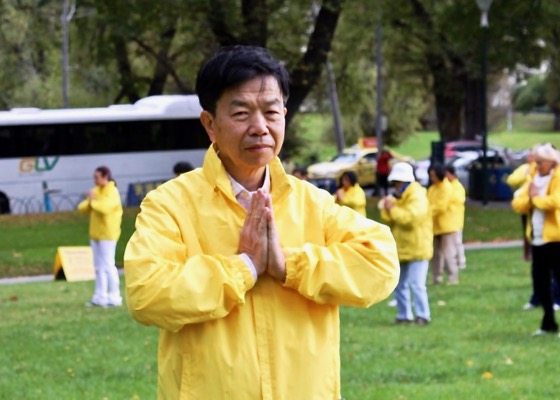 Mr. Liu was dying of liver cancer 20 years ago. When he had lost hope of recovering, a friend suggested that he try Falun Gong. After reading the book Zhuan Falun, learning the exercises, and following the principles of Truthfulness, Compassion, Forbearance in his daily life, his health slowly improved. He is now in good health, and looks and feels younger than he did twenty years ago.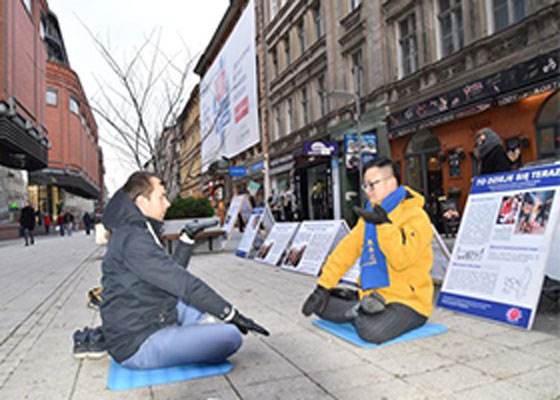 A man who first saw Falun Gong some time ago said, "I felt terrible that I didn't learn the exercises back then. I knew that it was a great practice and kept thinking about learning it afterward." Another said, "We welcome the principles of Falun Gong, Truth-Compassion-Forbearance. This is what the world needs." Yet another, "It opened up my horizons and I knew that I had come across a very precious thing." One couple even traveled 200 miles to learn the exercises.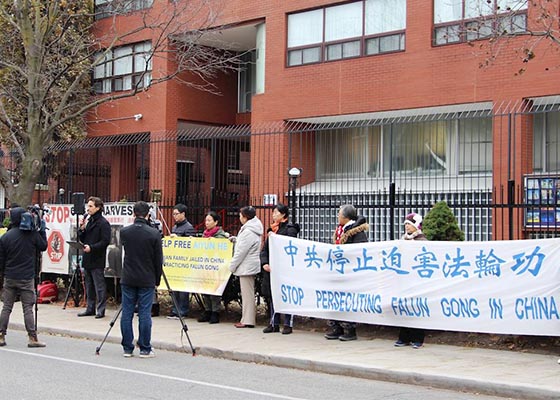 As Canadian Prime Minister Trudeau's trip to China approaches, Falun Gong practitioners in Toronto held a rally calling on Trudeau to help rescue an imprisoned Canadian citizen and 12 family members of Canadians who are also unlawfully detained in China. "My father was beaten, starved, and forced to do heavy labor," said one of the rally speakers.
In advance of Canadian Prime Minister Trudeau's upcoming China visit, a broad coalition of MPs and human rights organizations call for the PM to raise the issue of human rights with his Chinese counterparts.
Mr. Lin and his wife are now detained, and the police, in violation of the law, have sent their case to the Procuratorate for a third time.
"I thought about my behavior before, and I knew that I was not a good person. After reading Zhuan Falun, I knew how to conduct myself like a true human being."
~ Accounts of Persecution ~
~ Clarifying the Truth ~
~ Improving Oneself ~
~ People in China Awaken to the Truth ~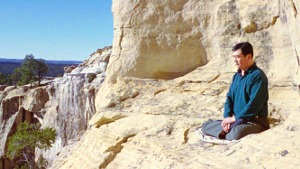 Master Li quietly watching the world from amidst the mountains after leaving New York following July 20th, 1999. (Published January 19, 2000)