Practitioner Mr. Li Shaozhi's Family Not Notified after His Arrest
December 04, 2017 | By a Minghui correspondent in China
(Minghui.org) Mr. Li Shaozhi, a 54-year-old Falun Gong practitioner from Jiamusi City, Heilongjiang Province, was arrested by police officers from Changchun City, Jilin Province on September 22, 2017. A month later his family received a notice that his arrest had been formalized by the Nanguan District Procuratorate in Changchun City.
Mr. Li formerly worked for the Jiamusi City Coal Mining Machinery plant. He had previously been detained in a forced labor camp for one year and sentenced to five years in prison because he believed in Falun Dafa, also called Falun Gong. He recently resided in Harbin.
Mr. Li was arrested again on September 22, 2017, by police officers from Minkanglu Police Station in Nanguan District, Changchun City, Jilin Province.
His sister received a phone call a month later, on the morning of October 21, from a man in Changchun City, who told her that Mr. Li's arrest had been formally approved.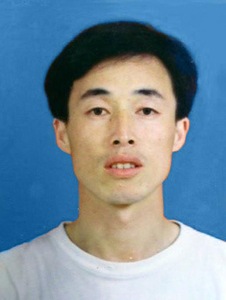 Falun Gong practitioner Mr. Li Shaozhi.
Events Surrounding Mr. Li Shaozhi's Arrest
Two plainclothes police (later identified as police officers from the Minkanglu Police Station in Nanguan District, Changchun City) arrested Mr. Li at approximately 6:30 p.m. on September 22, in front of his rental apartment building located in the Nangang District of Harbin City. They didn't show any identification before ransacking his home. They searched all of his cupboards, cases, boxes, and bags, and made a mess of his home.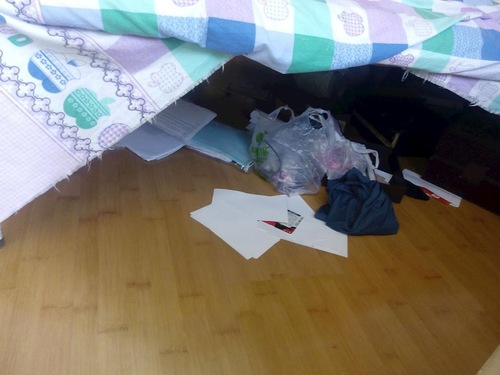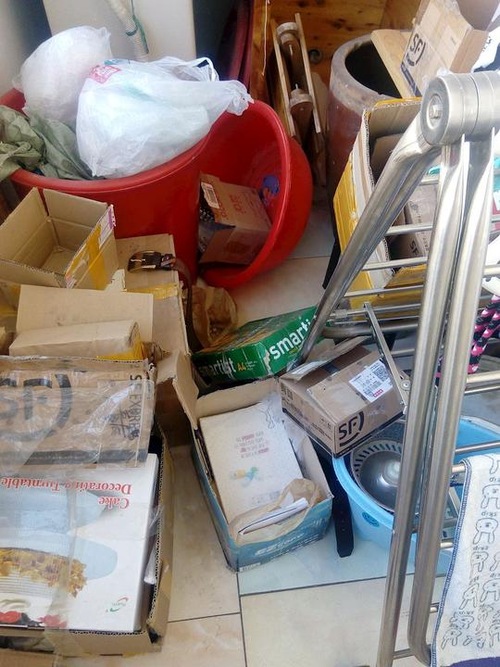 Mr. Li Shaozhi's home ransacked into a mess.
The police who arrested him weren't wearing uniforms, nor did they arrive in a police car. Their car was a minivan. Afterwards, some police officers hid inside his home, waiting for Falun Gong practitioners who might come to visit Mr. Li. Many disposable lunch boxes and drink cans were found scattered about in his home.
That night, Mr. Li was taken to Minkanglu Police Station in Changchun City. He is currently being detained in the Changchun City No. 3 Detention Center.
Mr. Li's sister went to the Minkang Police Station in Changchun City on October 13. She asked a police officer who was handling Mr. Li's case about his whereabouts.
One officer said, "Just ask your sister-in-law to come here. We will tell her his whereabouts."
After a while, the officer said he would tell her if she presented a notarized letter validating her family relationship with Mr. Li. His sister said she would get the document. Another officer said they would not tell her anything even if she brought in a notarized letter.
After a while, an officer asked her to curse Mr. Li Hongzhi, the founder of Falun Gong. He promised to tell her details about the case if she followed his words. Mr. Li's sister responded, "How can a government official ask people to curse? Even little kids know it's bad to curse others. I will not do it."
The officer said he wanted her to draw a line with Falun Gong. He then asked her to bring Mr. Li's wife, along with residential evidence. They would not give her any information about who was handling Mr. Li's case or where he was detained. One officer repeated words like, "You have no idea about what he is doing? All right, we will let you know when he is on trial."
His sister had no choice but to leave the police station. She then hired a local attorney who met Mr. Li that same afternoon at Changchun City No. 3 Detention Center. Mr. Li's family hired another attorney on October 16 to meet him in Changchun, where the attorney learned what had happened to him.
On the same afternoon of October 16, the attorney and his family went to meet police officers in Minkanglu Police Station. They were told that Mr. Li was involved in a huge case that was still under investigation, so details couldn't be released at that time.
The attorney asked if the police had given Mr. Li's family any notification of his detainment. The police said they hadn't provided notification because they couldn't find his family at the time. About one hour later, they gave Mr. Li's sister a letter documenting his detainment.
Mr. Li's sister then asked why the police confiscated personal belongings from his home. The officer asked her to make a list of his missing items, and promised to return the items not relevant to the case.
Background
Mr. Li Shaozhi started practicing Falun Gong in August 1998. He was arrested the first time on February 4, 2000, when he accompanied three other practitioners on a trip to Beijing to tell the government the facts about Falun Gong. He was given one year of forced labor after that arrest.
Mr. Li fled the forced labor camp on November 3, 2000, along with eleven other Falun Gong practitioners, because they could no longer bear the maltreatment. They were forced to become homeless for years afterward.
Mr. Li returned to his hometown, Jiamusi City, in 2006, but was reported to the police on August 31 of that year. He was sentenced to five years in prison after that arrest. He moved to Harbin after being released on August 30, 2011.
Minkanglu Police Station, Changchun City, Jilin Province:
Tel: +86-431-88665110Ji Ning, superintendent: +86-13364632399Shi Yingwei, vice superintendent: +86-15904404995Police officer Duan, male, about 40 years old, +86-431-88665110Police officer who contacted Mr. Li's family: +86-15568892770
Nanguan District Public Security, Changchun City:
Tel: +86-431-85287000, +86-431-85205217, +86-431-85205794Chief of Public Security: +86-431-85297666Domestic Security Division: +86-431-85281970, +86-431-85214998, +86-431-88905090Tian Guofeng, captain of Domestic Security Division: +86-15904405128
Nanguan District Procuratorate, Changchun City: +86-431-85377011
Zhang Yingyu, chief: +86-431-85303313, +86-13331690007Dai Weiping, deputy chief:+86-431-85377008, +86-17643109703Yu Wensen, deputy chief:+86-431-85377007, +86-13331698888Wu Xiaojie, deputy chief:+86-431-85377009, +86-17643109705Cai Hang, deputy chief:+86-431-85377002, +86-17643109900