The 2017 Taiwan Falun Dafa Experience-Sharing Conference was held on November 26. Nineteen practitioners spoke about how the principles of Truthfulness-Compassion-Forbearance helped them improve their physical bodies and mind nature. Some shared their unique experiences in studying the Fa teachings and telling others about the practice, while others discussed how they were able to look within to improve themselves.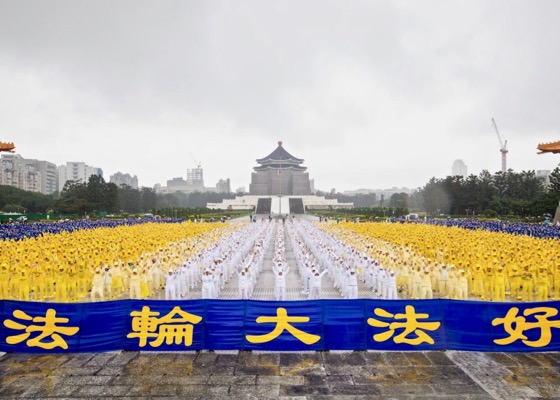 Before the annual Falun Gong Experience Sharing Conference in Taiwan, 6,400 practitioners held a large scale event at Taipei's Liberty Square on November 25, 2017. They demonstrated the exercises and introduced the practice to tourists from around the world. The event was well received by the public. "It's beautiful. I've never seen such a large-scale event with such good discipline. It's very special, and it perfectly shows what Falun Gong is."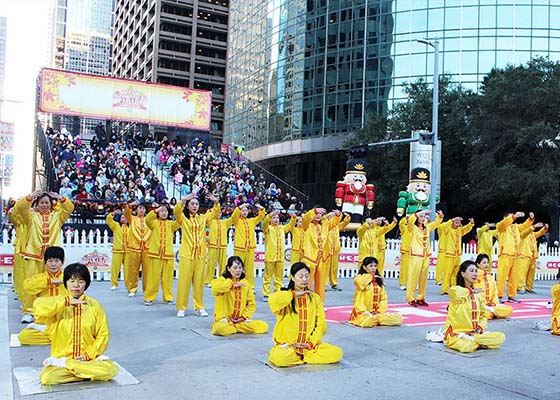 Several hundred organizations participate in Houston's biggest parade each year. There were giant balloons, numerous bands, and performances to delight people of all ages and cultural backgrounds. In addition to the thousands of people that line the parade route, millions more saw it on television. This was the fifth time that the local Falun Gong group participated in the festivities.
During a recent visit to Ladakh, India, practitioners again shared the beauty of Falun Dafa with children and faculty at many schools, large and small.
After Mr. Dai Qihong was again rushed to the hospital, the police threatened his family not to visit him and imposed a gag order on the hospital.
Falun Gong practitioners are denied due process when Ms. Liu Qinglei's court hearing is moved up without notifying his lawyer or family.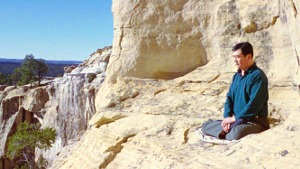 Master Li quietly watching the world from amidst the mountains after leaving New York following July 20th, 1999. (Published January 19, 2000)