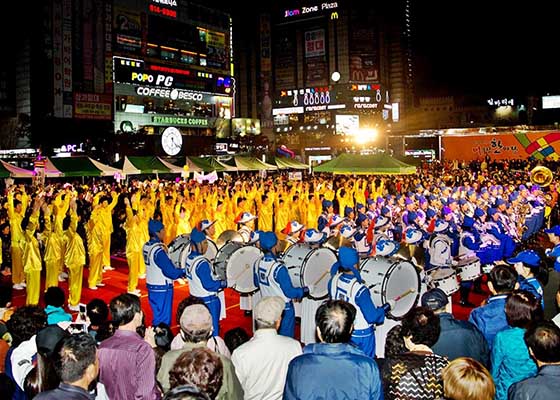 Many Chinese spectators were proud and surprised to see Falun Gong in the parade. "This is something you cannot see in China," said a Chinese gentleman very familiar with the persecution of this ancient self-improvement practice in China.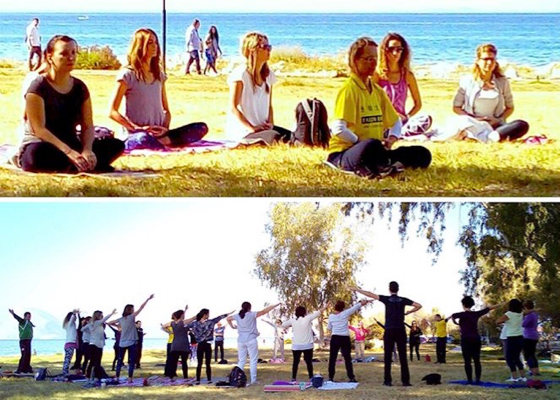 Greek Falun Gong practitioners held activities in Patra and Corinth near the Mediterranean Sea to introduce this ancient meditation practice from China. Many people were drawn to the beautiful music and strong energy field that accompanied the Falun Gong exercises. "The wonderful feeling is beyond description," said one participant.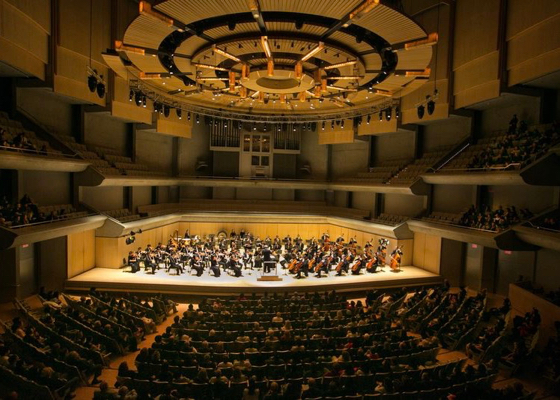 Fresh from a successful Asia tour, the orchestra gave memorable performances in Toronto, Boston, and New York, moving North American audiences with its unique blend of Chinese and Western classical music. Several audience members shared their impressions, describing how the music brought them peace and joy. "Organic food for the brain," said one person, while another shared that he felt a tranquility and serenity that he hadn't felt for many years.
The 18 practitioners who shared their experiences recounted their joy of cultivating and their happiness after eliminating attachments. Their sincere accounts were compelling testimonies to the power of Falun Dafa.
A practitioner's son, who does not practice Falun Gong, shares his perspective on how his father has changed and the impact it has had on his family.
After a superior court demands a signed power of attorney from an incarcerated practitioner, prison authorities refuse to make her available to sign the document.
~ Parades & Other Community Events ~
~ People in China Awaken to the Truth ~
~ Podcasts ~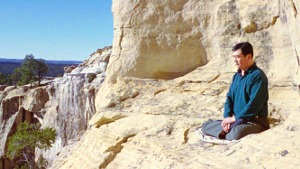 Master Li quietly watching the world from amidst the mountains after leaving New York following July 20th, 1999. (Published January 19, 2000)