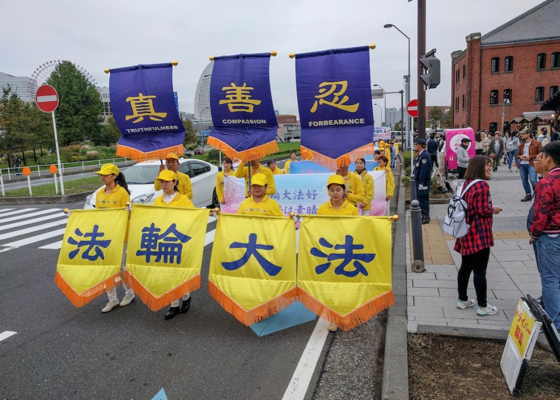 Falun Dafa practitioners marched in Yokohama to raise awareness of the persecution in China. Local residents were outraged by the atrocities in China, especially the Chinese regime's state-sanctioned organ harvesting of prisoners of conscience. Many showed their support for Falun Dafa by signing a petition calling for the prosecution of former Chinese leader Jiang Zemin for launching the now 18-year persecution.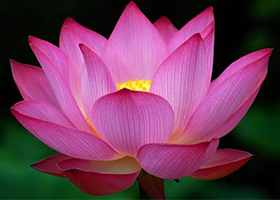 At least 50 Falun Gong practitioners across China have been arrested for asking bodies of government at various levels to publicly acknowledge the policy to persecute Falun Gong. Those arrested had participated in online group study and discussion. At the behest of a practitioner living in the United States, they signed the letter using their true identities, rather than pseudonyms as is often done when revealing one's true identity could be dangerous.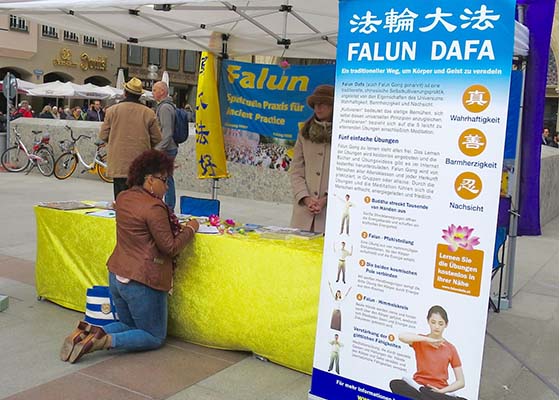 Passersby in Munich and Paris had an opportunity to learn about the persecution of Falun Gong in China at practitioner-held events last weekend. Information about the state-sanctioned forced organ harvesting in China disturbed them, and many signed petitions to condemn it and offered encouragement. As one man said. "What you are doing is very important. People need to know the truth."
A respected electrical engineer, who has endured ongoing persecution since 1999, has been arrested yet again for upholding his belief.
"Falun Dafa has turned a weary, sad person like me into a happy, positive and healthy person. The best choice I made in this life was to become a Dafa practitioner."
When an older practitioner decided to learn how to drive in order to help fellow practitioners, a whole new set of attachments and cultivation opportunities were revealed.
~ Accounts of Persecution ~
~ Health Benefits ~
~ Beginning Cultivation ~
~ Improving Oneself ~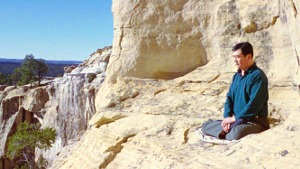 Master Li quietly watching the world from amidst the mountains after leaving New York following July 20th, 1999. (Published January 19, 2000)