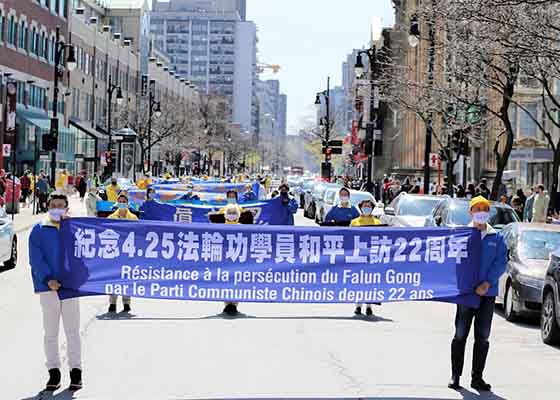 On April 24, 2021, Falun Dafa practitioners in Quebec held a parade and other activities in Montreal in remembrance of the historic April 25 Appeal in China 22 years ago.
The Falun Dafa Association in Taiwan held a press conference at Taipei City Hall Plaza on April 25, 2021, commemorating the peaceful appeal in Beijing on this date in 1999. They called on the international community, including the United Nations, to pay attention to the Chinese Communist Party's crimes.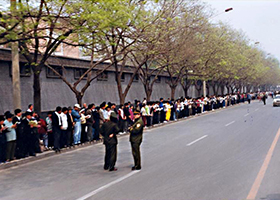 Although seeking the release of arrested practitioners in Tianjin was the direct cause of Falun Gong practitioners' peaceful appeal in Beijing on April 25, 1999, the historic event followed three years of defamation and attacks against Falun Gong in CCP-controlled media outlets and government agencies.
When a paralyzed woman regained the ability to walk after she started to practice Falun Dafa, her family members also started to practice. Then how could they not speak up for justice when other practitioners were unjustly arrested?
Although only four practitioners (in compliance with the four-person limit on public gatherings) took part in the peaceful protest, over a dozen police officers and security guards watched them closely.
Practitioners' banners and posters reminded people of the CCP's ongoing persecution of Falun Dafa in China that has persisted for 22 years.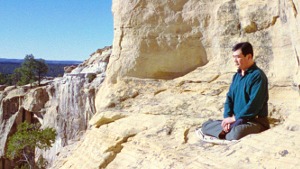 Master Li quietly watching the world from amidst the mountains after leaving New York following July 20th, 1999. (Published January 19, 2000)