The Falun Dafa Association in Taiwan held a press conference at Taipei City Hall Plaza on April 25, 2021, commemorating the peaceful appeal in Beijing on this date in 1999. They called on the international community, including the United Nations, to pay attention to the Chinese Communist Party's crimes.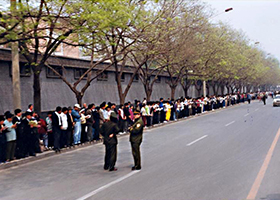 Although seeking the release of arrested practitioners in Tianjin was the direct cause of Falun Gong practitioners' peaceful appeal in Beijing on April 25, 1999, the historic event followed three years of defamation and attacks against Falun Gong in CCP-controlled media outlets and government agencies.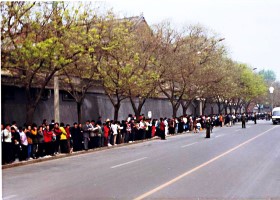 A practitioner from Tianjin, China recalls the events there in early April 1999 involving Tianjin practitioners' attempt to correct a magazine article that slandered Falun Gong. Despite their peaceful efforts to correct the issue, 45 practitioners were wrongly arrested, and attempts to seek their release led to a historic event in which over 10,000 practitioners peacefully gathered and conveyed their message to the government in Beijing.
The practitioners' exercise demonstration was followed by a rally and performance by the Tian Guo Marching Band. Many spectators stopped to learn more about Falun Dafa and its persecution by the communist regime in China.
Two legislators, a China expert, and the chairman of a Taiwanese NGO spoke out in support of Falun Dafa practitioners' efforts to counter the CCP's persecution of their faith.
"The more time that passes, the more I feel the significance of this event. It is a great testament to practitioners' upright morality."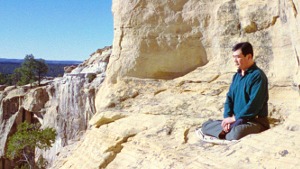 Master Li quietly watching the world from amidst the mountains after leaving New York following July 20th, 1999. (Published January 19, 2000)