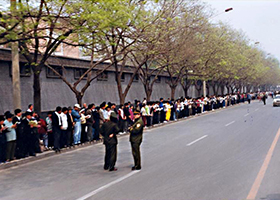 Although seeking the release of arrested practitioners in Tianjin was the direct cause of Falun Gong practitioners' peaceful appeal in Beijing on April 25, 1999, the historic event followed three years of defamation and attacks against Falun Gong in CCP-controlled media outlets and government agencies.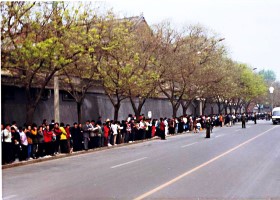 A practitioner from Tianjin, China recalls the events there in early April 1999 involving Tianjin practitioners' attempt to correct a magazine article that slandered Falun Gong. Despite their peaceful efforts to correct the issue, 45 practitioners were wrongly arrested, and attempts to seek their release led to a historic event in which over 10,000 practitioners peacefully gathered and conveyed their message to the government in Beijing.
"The peaceful protest on April 25 pushed Falun Gong to the world stage," said a man who took part in the historic appeal in Beijing. "This was the largest peaceful protest after the regime came to power. It demonstrated practitioners' noble attitude and courage and set an example for how people can communicate with a tyrannical regime peacefully."
Canadian Member of Parliament Garnett Genuis said Falun Gong practitioners' historic appeal on April 25, 1999, marked the tragic beginning of the escalation of the persecution and that he stands in solidarity with practitioners in their efforts to counter the persecution.
The arrests came after a string of attacks on Falun Dafa information sites throughout Hong Kong in early April.
A participant of the April 25 appeal recalls her journey to the National Appeals Office in Beijing.
~ April 25 Events ~
~ Evil Meets with Evil ~
~ Accounts of Persecution ~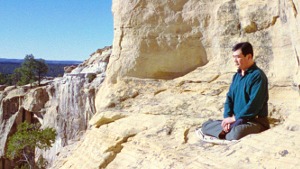 Master Li quietly watching the world from amidst the mountains after leaving New York following July 20th, 1999. (Published January 19, 2000)