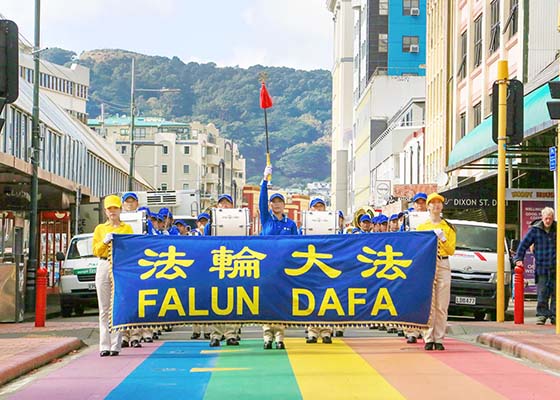 Falun Dafa practitioners in Wellington, New Zealand, held a march and rally to commemorate a historic protest in Beijing 22 years ago. On April 25, 1999, over 10,000 Falun Dafa practitioners appealed to the Chinese government. Their actions were so peaceful that no violence occurred and their message was received by top leaders. Sadly, then-dictator Jiang Zemin was infuriated by the protest and drove forward the nationwide persecution of Falun Dafa.
Ms. Mao Kun, 57, who'd already been incarcerated for almost 9 years since the persecution of Falun Gong began, had her arm broken by the police when they arrested her again. She was tried and sentenced to 11.5 years in December 2020 and was awaiting a reply to her appeal when she was taken to a hospital emergency room on April 9, only to die 2 days later.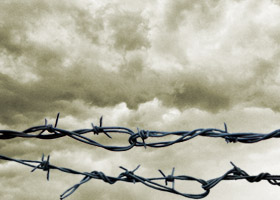 Yang Xiong, former mayor and deputy Party secretary of Shanghai, was reported to have suddenly died on April 12 at the age of 68. People who knew him well suspect his premature death could be karmic retribution for his involvement in the persecution of Falun Gong.
When Mr. Gong Piqi's brother was finally allowed to view his body, he saw that Mr. Gong had head injuries.
After spending nine years in prison for his faith, Mr. Hou Qinghua was repeatedly harassed, arrested, and taken to brainwashing centers.
Although the Chinese government faces stern criticism abroad for its complete disregard for human rights and privacy, people in China have little choice as the regime continues to monitor, control, and gather information on people with what many consider digital authoritarianism.
.
~ Good is Rewarded ~
~ Accounts of Persecution ~
~ Improving Oneself ~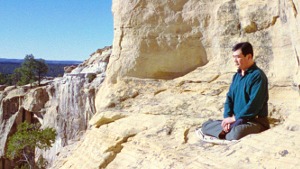 Master Li quietly watching the world from amidst the mountains after leaving New York following July 20th, 1999. (Published January 19, 2000)