People in China are extremely grateful to Master Li for his compassionate salvation and hope that he can return to China soon. They have received blessings for supporting Falun Dafa, and they appreciate the tireless efforts of practitioners who explain the facts of Dafa and the persecution to people in spite of the pandemic.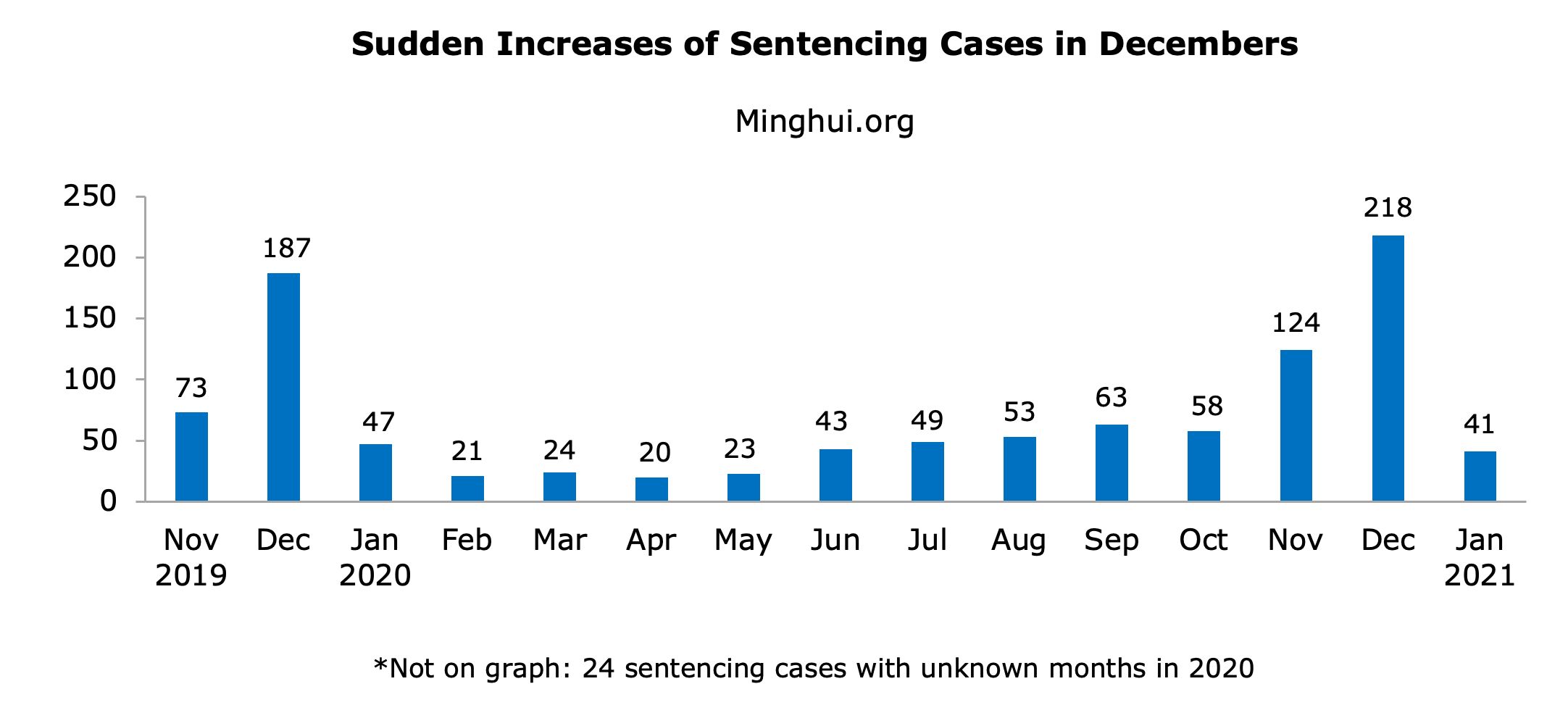 Of the 186 practitioners reported sentenced in January 2020, almost a quarter were over 60. Those 47 elderly practitioners were sentenced to terms ranging from 10 months to 10 years. The courts fined 68 practitioners a total of 917,000 yuan. Individual amounts ranged from 1,000 to 50,000 yuan for an average of 13,485 yuan each.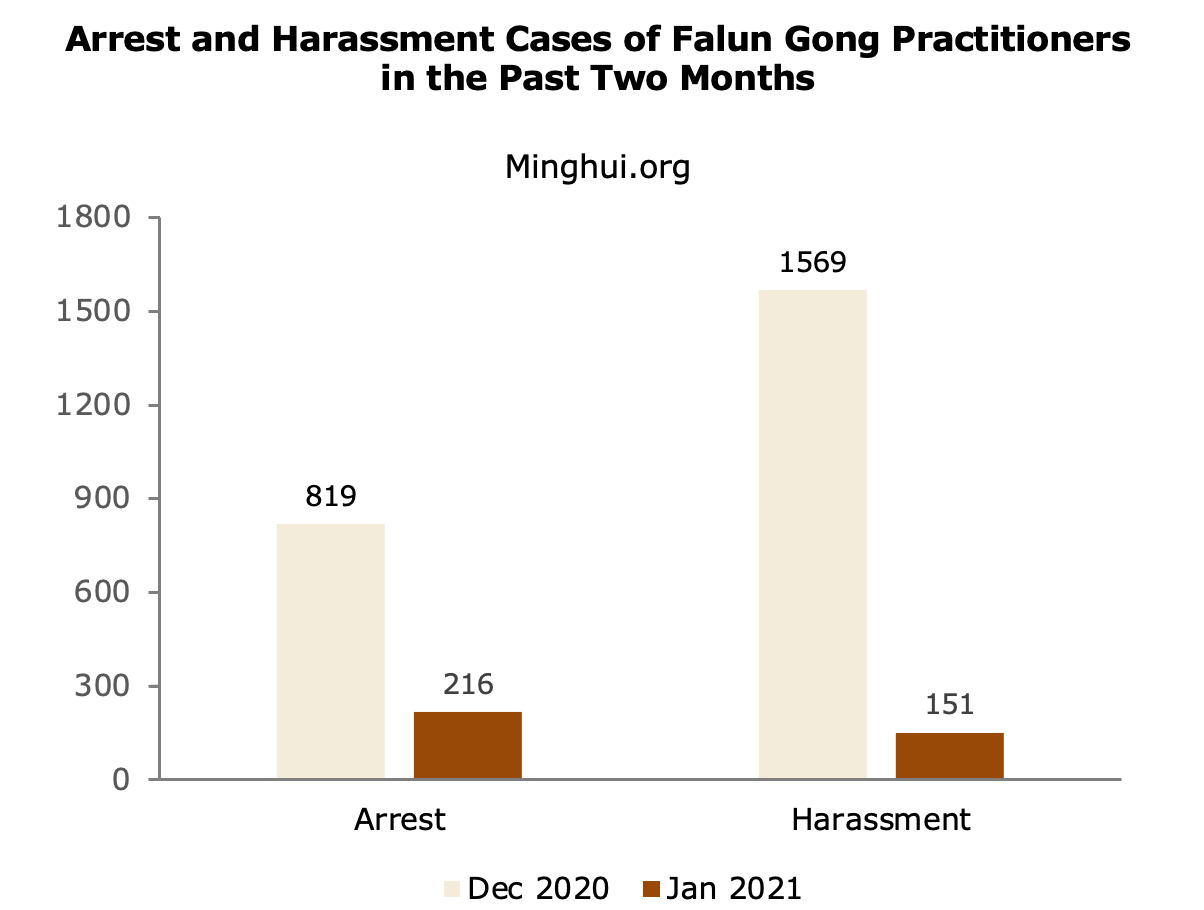 In December 2019 most police forces in China were dispatched to enforce the draconian lockdown measures and to control information about the pandemic, leaving less manpower to maintain the ongoing suppression of Falun Gong. The sharp drop in cases of persecution in January 2021 may be an indicator of the current severity of the pandemic in China.
A widowed man succumbed to two decades of persecution for his faith in Falun Gong and passed away at the age of 56 on January 20, 2021. His wife, also a Falun Gong practitioner, had already died 16 years ago after enduring years of harassment and torture.
An account detailing the persecution of practitioners involved in the interception and the retribution of those responsible for persecuting them.
The journey of a woman who always wanted to change others and not herself. After practicing Falun Dafa, she became generous, selfless, and tolerant and is blessed with a good life.
~ Reports of Death Cases ~
~ Greetings ~
~ Improving Oneself ~
~ Accounts of Persecution ~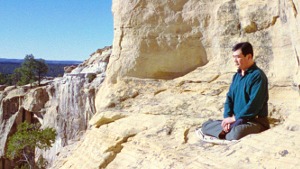 Master Li quietly watching the world from amidst the mountains after leaving New York following July 20th, 1999. (Published January 19, 2000)