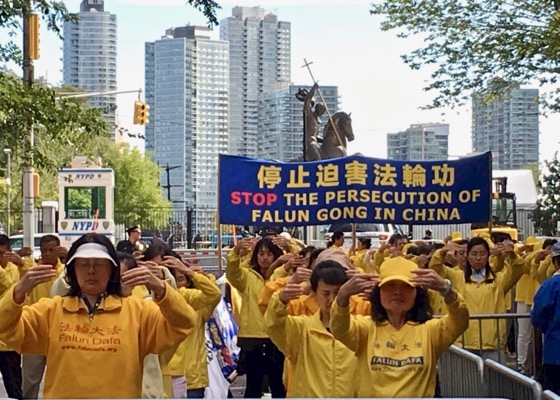 Falun Gong practitioners peacefully demonstrated the exercises in front of United Nations headquarters on Tuesday, the first day of the high-level general debate during the 73rd session of the UN General Assembly. The practitioners were there to expose the brutal persecution in China to the international community, and request that world leaders help stop this human rights crisis that has been ongoing for 19 years.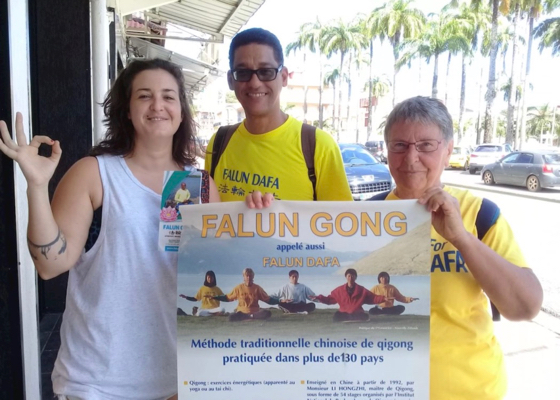 Falun Dafa practitioners from Guadeloupe traveled to different areas of French Guiana to introduce Falun Dafa, teach the exercises, and set up practice sites throughout the region. They met with government officials in each area to share the benefits of the practice and discuss the persecution of Falun Dafa in China. The practitioners were welcomed by everyone they met and many expressed appreciation for the opportunity to learn Falun Dafa.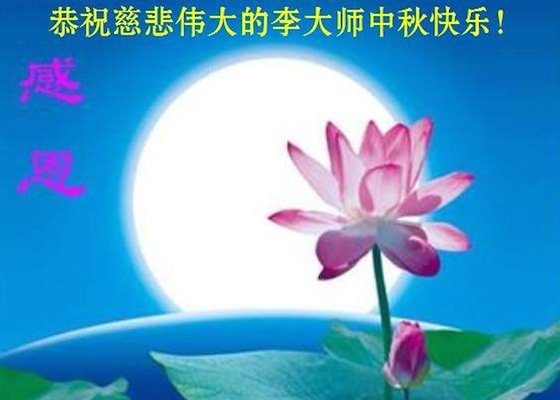 Supporters of Falun Dafa sent greetings to the founder of the practice via the Minghui website during the 2018 Mid-Autumn Festival (Moon Festival). One well-wisher wrote, "The teachings have had an enormous effect on improving the moral level of mankind and bringing back tradition. For this reason, we see hope for China's future."
The exhibition was initially scheduled for five days, from September 3 through September 7, 2018, but so many students came to view the paintings each day that the university extended it for another five days. An estimated 2,000 people, mainly university students and academic staff, took in the exhibit, and more than half of them left entries in the guest book. The exhibition closed September 14.
Falun Gong practitioners introduced Falun Gong at Place Paul Bec in Montpellier on September 15, 2018. They demonstrated the exercises and exposed the Chinese Communist Party's (CCP) persecution of practitioners, especially its atrocity of harvesting organs from living practitioners.
A practitioner was arrested when she went to visit her mother and sister, and later sentenced to 4 years of imprisonment. Her 25-year-old niece, not a practitioner, was also detained and sentenced to a 3.5 year prison term.
~ Accounts of Persecution ~
~ Podcasts ~
~ Improving Oneself ~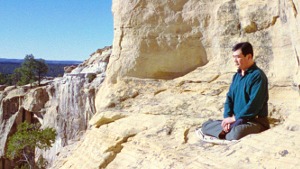 Master Li quietly watching the world from amidst the mountains after leaving New York following July 20th, 1999. (Published January 19, 2000)