"Letter from Masanjia" Moves Viewers at Atlanta Docufest
September 28, 2018 | By a Falun Gong practitioner in Atlanta
(Minghui.org) The story of a letter that was smuggled out of the notorious Masanjia Labor Camp in China continues to expose the persecution of Falun Gong, six years after the letter was discovered in the United States.
The award-winning documentary film "Letter from Masanjia" screened at Synchronicity Theater during the Atlanta Docufest on September 13, 2018. Festival organizers had received more than 800 submissions from around the world, but could select only 60-70 films for screening.
The film starts with a handwritten letter found inside a box of Halloween decorations purchased from a department store in Oregon in 2012. The letter's author, Mr. Sun Yi, had risked his life to write the secret letter while detained at Masanjia Labor Camp for his belief in Falun Gong.
Julie Keith, who discovered the letter, posted a copy of it on social media, and soon media outlets around the world reported the story. The publicity from the letter likely contributed to China publicly announcing that it would abolish its re-education through forced labor system in 2013.
When Mr. Sun Yi, who was still in China, learned that his letter had made it into the media, he decided to shoot video footage for a documentary. The resulting film, including interviews with other former Masanjia detainees, was made at great personal risk.
"It's very important that we had ["Letter from Masanjia"] as part of our festival," said the director of the 2018 Atlanta Docufest Cameron Munson. "People will not know about [the persecution in China] unless they see films like this, and people that come and sit in the theater end up talking about it and spreading the word."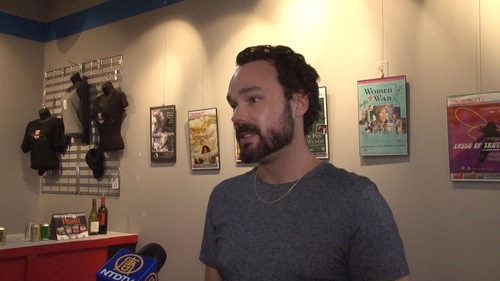 Cameron Munson, Atlanta Docufest film festival director.
Mr. Munson said that the film is about an important issue, because people in China are suffering. Although audiences may not feel at ease after watching this documentary, they will know that the persecution of Falun Gong practitioners is wrong.
"Seeing the story, I was there with him... It's just an extremely well-made film and the film makers should be very proud of themselves for helping get this story out," Munson said.
Documentary Producer Moved to Tears
Cole Banksto, director and producer of the short documentary "Loser by Birth," attended the screening of "Letter from Masanjia."
"This film is incredible, absolutely incredible. I was tearing up," he said.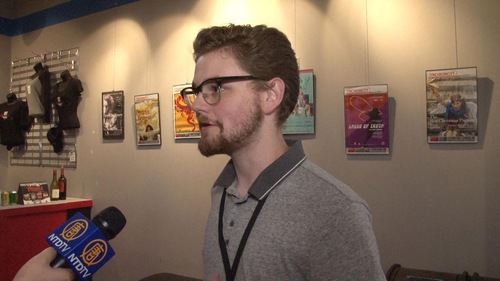 Mr. Cole Banksto, film director and producer.
"When you find out what happened to him it breaks your heart, because you watched the whole movie and see all that he went through to do what he did," Mr. Banksto said.