My regards to all the Dafa disciples attending the Asia Fa conference!
The final salvation was sure to take place at a time when humanity's moral values have fallen apart. It can be hard to save people where evil has the upper hand, when you face the strains of persecution, and when people's minds have been infused with lies.
(Team Yellow Translation)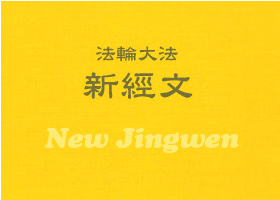 Greetings to all Dafa disciples attending the Asia Fa Conference!
The final salvation is sure to occur at a time when human morality has collapsed. The evil outweighing the good, the pressure of the persecution, and the instilling of lies will all bring about difficulty in saving people, but most of you have done very well.
(Team Blue Translation)
Nearly two thousand practitioners attended the conference on Sunday. Fifteen practitioners shared how they apply Falun Dafa's principles of Truthfulness, Compassion, and Forbearance in their daily lives.
Practitioners talked with people and taught the Falun Gong exercises at a popular Asian food festival in Hyde Park in the city's central business district.
The 19th Russian Falun Dafa Cultivation Experience Sharing Conference was held in St. Petersburg on October 5, 2018. Attendees listened to fellow practitioners speak about their cultivation experiences.
~ Podcasts ~
~ Accounts of Persecution ~
~ Beginning Cultivation ~
~ Improving Oneself ~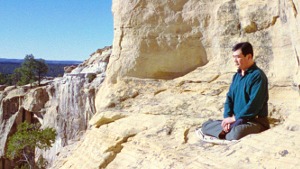 Master Li quietly watching the world from amidst the mountains after leaving New York following July 20th, 1999. (Published January 19, 2000)