Falun Gong practitioners want everyone in Wuhan to stay safe amidst the coronavirus epidemic. They are continuing their efforts to remind people to sincerely recite "Falun Dafa is good" and "Truthfulness-Compassion-Forbearance is good," to ensure their safety. They hope that more people will receive blessings from the divine and escape disaster.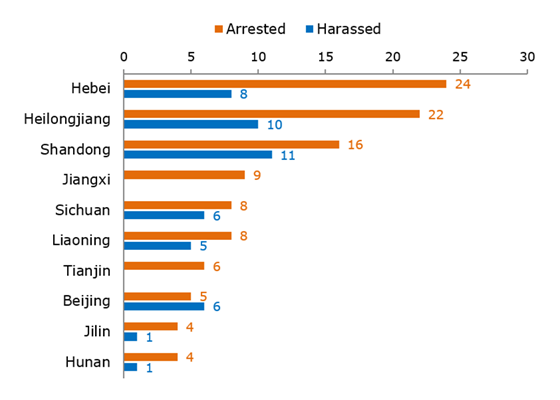 Among the 194 practitioners targeted, 48 had their homes ransacked. Eighteen practitioners were extorted by the police out of a total of 155,700 yuan, ranging from 100 to 100,000 yuan each. Fifty-eight of the arrested practitioners remain in custody at the time of writing.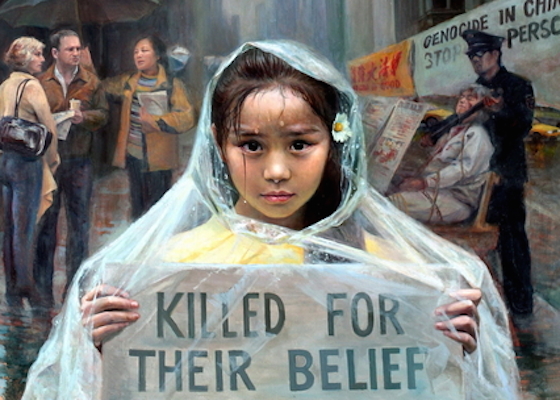 Ms. Li Guirong endured seven years of abuse in prison for practicing Falun Gong. Her release was followed by another arrest 15 months later. She was sentenced to five years and died in the prison hospital weeks before her term was to end. Her death marks one more tragedy in the over two-decades-long persecution.
A heartbreaking story of the torture, imprisonment, and harassment of a family who practiced Falun Gong.
Why have some people been able to avoid infection or recover quickly by sincerely reciting the phrases "Falun Dafa is good, Truthfulness-Compassion-Forbearance is good?"
Stories of people being healed after reciting the Dafa nine-word phrase, including a brain surgeon who regretted his organ-harvesting crimes.
~ Accounts of Persecution ~
~ Journeys of Cultivation ~
~ Reports and Stories Related to the Coronavirus Outbreak ~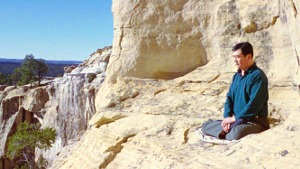 Master Li quietly watching the world from amidst the mountains after leaving New York following July 20th, 1999. (Published January 19, 2000)