Guangzhou Internet Police Collect Digital Evidence to Persecute Falun Gong Practitioners
February 19, 2020 | By a Minghui correspondent in Guangdong Province, China
(Minghui.org) Guangzhou Internet Police Brigade in Guangdong Province is the first electronic data forensic laboratory in China. It produces electronic data evidence for authorities in Guangzhou to bring charges against practitioners of Falun Gong, an ancient mind-body Buddhist practice that the Communist regime has persecuted since 1999.
The brigade was formed in October 2002 with 20 percent of members with post-graduate degrees. Working with company Meiya Pico, it established an electronic data inspection and verification laboratory in 2004, the first one of its type in China.
Meiya Pico, headquartered in Xiamen City, Fujian Province, is the largest digital data forensic product company in China, occupying about half of China's market. It primarily supports law enforcement organizations in China.
According to an Epoch Times report, Meiya Pico sold a product to the Russian authorities in 2018 that could extract anyone's messages from Facebook, Twitter, Telegram, Skype, and other social media in a few minutes. Another of its products could decode the password of a smartphone in a few seconds.
When police in Guangzhou arrest Falun Gong practitioners, they confiscate the practitioners' digital devices, including computers, laptops, tablets, mobile hard disks, thumb drives, memory cards, mobile phones, MP3 and MP4 players, and digital readers.
The Guangzhou electronic data forensic laboratory then uses its special hardware and software to read the digital data, including files, images, videos, and audios. It can also retrieve the web browsing history from the computer. It tries to recover the data if the data has been deleted; and even if it cannot fully recover the data, it will use the recovered fragmented files as evidence.
It can also analyze if the computer has installed Internet anti-blockade software. It will monitor the WeChat, QQ, and Alipay accounts that are installed on the computers.
After the lab retrieves the electronic data out of people's digital devices, the Guangzhou Anti-Cult Brigade (a group specialized in persecuting Falun Gong) will verify and confirm those data as "illegal." Thus they have established "evidence" to file charges against Falun Gong practitioners.
Almost all indictments against Falun Gong practitioners in Guangzhou include "electronic data evidence." Sometimes the police do not have solid physical evidence and just rely on digital evidence.
Below are a few cases with the involvement of Guangzhou Internet Police Brigade:
Liu Qingyang was sentenced to two years and eight months based on the "evidence" that his SD card and MP4 player had files related to Falun Gong.
Wu Jianming was sentenced to four years in prison. The police did not have much physical evidence and primarily relied on the electronic evidence that his electronic device had Falun Gong material.
Zeng Hao was sentenced to three years and six months for posting pictures of Shen Yun Performance and quitting the Chinese Communist Party in QQ.
Primary individuals working at the Guangzhou Internet Police Brigade: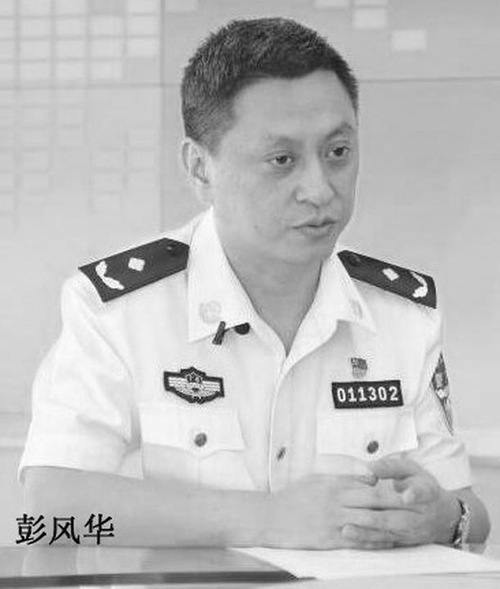 Peng Fenghua (彭风华), Manager, police ID 011302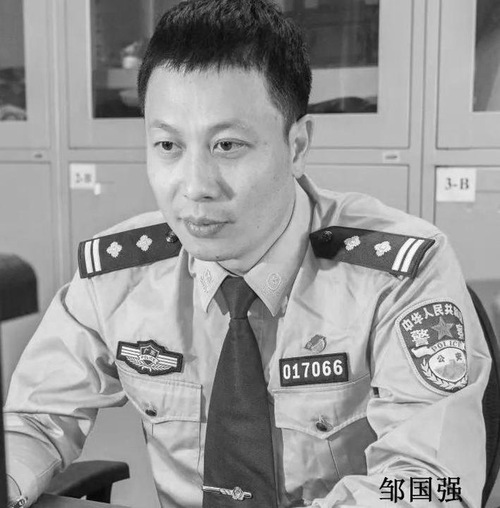 Zou Guoqiang (邹国强), deputy chief of the Fourth Division of the Brigade, police ID 017066. He is one of the "experts" on electronic evidence inspection in Guangzhou Police Department and the primary technical lead at the lab.
Feng Cong (冯聪), a technical supervisor, another technical lead at the lab.