Young Father Sentenced for His Faith, Still Yet to Meet Toddler Daughter
July 15, 2017 | By a Minghui correspondent from Guangdong Province
(Minghui.org) A young father in Guangzhou City was sentenced to 2 years and 8 months in prison and ordered to pay 3,000 yuan in fines for breaking through the Internet blockade and browsing an overseas website about Falun Gong, a spiritual discipline being persecuted by the Chinese communist regime.
Mr. Liu Qingyang, in his 30s, has never met his daughter, who was born shortly after his arrest on December 3, 2015. He is now appealing his case.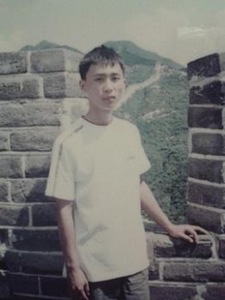 Mr. Liu Qingyang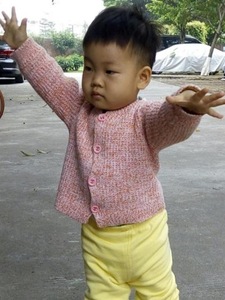 Mr. Liu's daughter
Additional Charges
Mr. Liu was first charged with "colluding with overseas forces," but the local procuratorate later added the charge of "using a cult to undermine law enforcement," a standard pretext used by the Chinese communist regime in its attempt to frame and imprison Falun Gong practitioners.
His lawyer argued that no law in China criminalizes Falun Gong and that Mr. Liu has every right to practice and read information about his faith.
Questionable Prosecution Evidence
Mr. Liu was sentenced after three court appearances. When he first appeared in court on November 8, 2016, his lawyer argued that the police never produced a search warrant when they arrested him and ransacked his home on December 3, 2015.
The lawyer also pointed out that police detained another Falun Gong practitioner as a witness and pressured that practitioner to obtain an oral "confession." The lawyer asked the judge to remove the illegally obtained evidence and requested that the witness and arresting officer appear in court. The judge rejected the request.
During the second hearing on December 27, 2016, the prosecutor presented two new pieces of evidence.
The first piece of evidence was a statement from the Panyu Domestic Security Office, which stated that they were notified by a higher-level authority that Mr. Liu visited the Minghui website, an overseas Falun Gong website. They said that they had been monitoring him for five months. When Mr. Liu's lawyer asked who the higher-level authority was, the prosecutor did not answer.
The second piece of evidence was a search warrant that the prosecutor claimed the arresting officers signed and read aloud to Mr. Liu before the arrest. However, Mr. Liu's wife and her parents, who were present at the time, said that the police never produced a search warrant or read anything to them.
During the third hearing on April 17, 2017, the prosecutor presented one more piece of evidence submitted by police. It was a statement from "Guangzhou City Anti-cult Brigade," saying that Mr. Liu stored Falun Gong materials on a SD card and a MP4 player.
The lawyer argued that the Brigade was not a legal agency authorized to verify prosecution evidence and that there was no signature of the alleged verifier, just a stamp.
The lawyer again requested Mr. Liu's acquittal, but the judge convicted him months later.
Related Reports:
Mr. Liu Qingyang from Guangzhou Tried Twice for Browsing a Falun Gong Website
Guangzhou City: Attorney Asks Court to Remove Illegally-Obtained Evidence
Guangdong Court Forges Evidence after Lawyer Questions Validity of Arrest