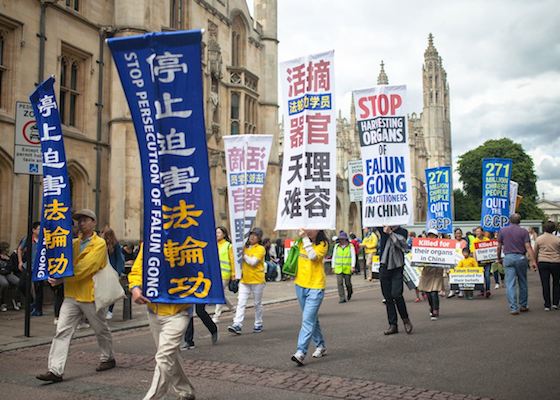 As the persecution of Falun Gong in China reached 18 years on July 20, practitioners the world over held events calling attention to the atrocities. European practitioners held activities in at least 12 cities in nine different countries last week. Several members of parliament in the UK sent letters of support to a rally in Cambridge while candlelight vigils were held in Moscow, Copenhagen, and Vienna.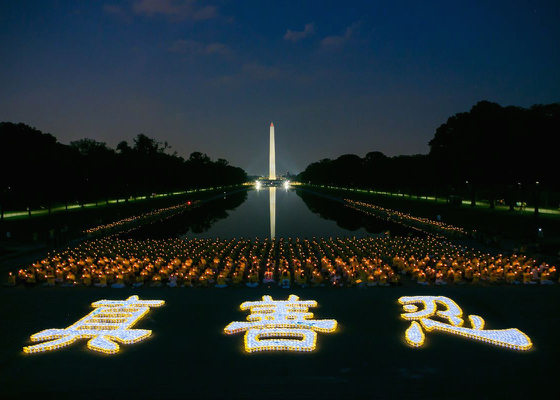 Hundreds of Falun Gong practitioners held a candlelight vigil in front of the Lincoln Memorial on the evening of July 20 to commemorate fellow practitioners who lost their lives in the Chinese Communist Party's 18-year persecution. The solemn event drew attention to the heartbreak happening in China and called for its immediate end. Similar events are being held the world over.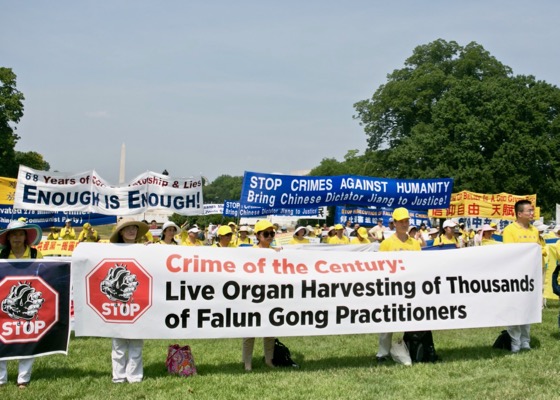 As Falun Gong practitioners from across the U.S rallied on Capitol Hill on Thursday, Robert Herman, vice-president of Freedom House, noted in his remarks: "The Falun Gong story in China is not just one of victims and survivors of horrific persecution. It is also a story of unshakeable faith, of perseverance and resilience. ...New opportunities are emerging to push back against government repression targeting Falun Gong."
"We must never be silent about the atrocities experienced by the Falun Gong in China and we must work to hold those responsible accountable for their crimes," writes Rep. Chris Smith, one of the US congressional leaders who sent support for the recent Falun Gong rally at the Capitol.
Government officials spoke out in support of Falun Gong and ending the persecution in China in Taichung and Kaohsiung last week, just two of the cities in Taiwan holding events recently to condemn the 18-year-long persecution.
A candlelight vigil in Singapore and a rally and march in Seoul, South Korea commemorate those who lost their lives in the 18-year persecution of Falun Gong in China.
~ July 20 Events ~
~ Accounts of Persecution ~
~ Clarifying the Truth ~
~ Journeys of Cultivation ~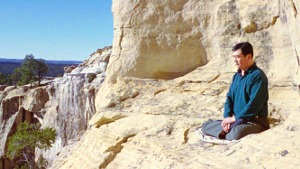 Master Li quietly watching the world from amidst the mountains after leaving New York following July 20th, 1999. (Published January 19, 2000)