In front of the Grand Elysee Hotel in the center of Hamburg and on the major walkway of the Landungsbruecken (Hamburg's historic dock area), practitioners held banners, distributed informational materials, and talked with passersby about how the Chinese regime brutally persecutes people for their belief in Falun Gong.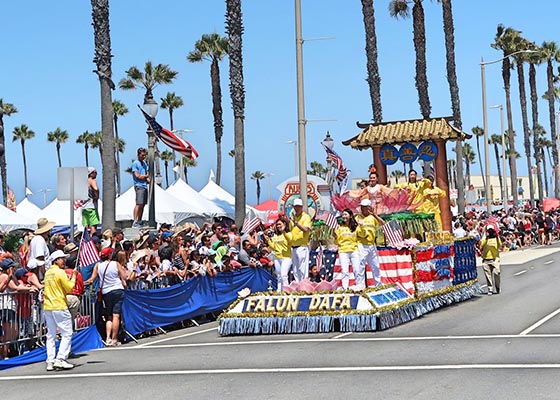 "You cannot see this very often," said one spectator of the Falun Gong group's display of traditional Asian culture in the largest Independence Day parade on the West Coast. The entry won 2nd place for "Best Float" in the parade. A visitor from mainland China took many photos of group to show his friends back home, saying, "Most of them don't have a chance to see the real Falun Gong."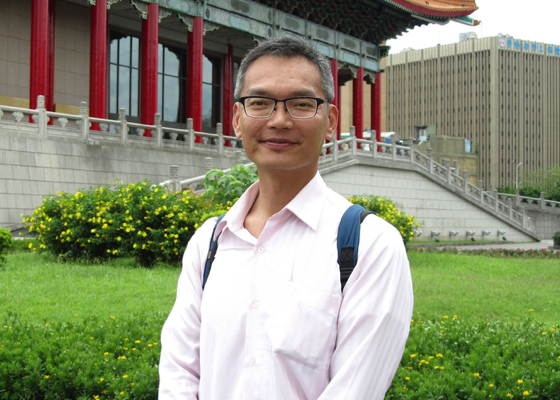 Idealistic and unyielding, a young Taiwanese man met with roadblocks in his professional and married life, and the constant stress was taking a toll on his health. While embroiled in a bitter divorce, he was introduced to Falun Gong. The practice opened up a whole new mindset and by applying Falun Gong's principles of Truthfulness, Compassion and Forbearance, he has become happy, open-minded and thinks of others. And he enjoys good health too!
"Falun Dafa changed my husband into a thoughtful, kind, and virtuous man. I'm truly grateful for this and proud of him for standing up for what is right."
Ms. Tang Lihong's recovery from cancer, substantiated by medical records, was able to disintegrate the lies that the Chinese Communist Party has instilled in people to perpetuate the persecution of Falun Gong.
A discussion about the importance and benefits of sharing experiences among fellow practitioners.
~ Accounts of Persecution ~
~ Improving Oneself ~
~ Clarifying the Truth ~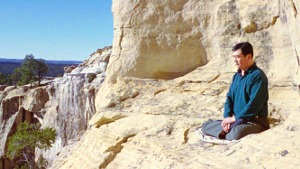 Master Li quietly watching the world from amidst the mountains after leaving New York following July 20th, 1999. (Published January 19, 2000)