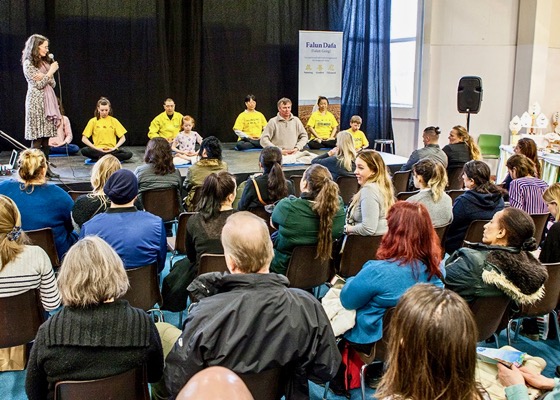 Falun Dafa practitioners recently participated in Stockholm's Harmoni Expo, where they demonstrated and taught the exercises, presented a workshop, and talked to people about the practice. One attendee who visited the booth said she could feel a strong energy field, and remarked, "Everything is so touching here, I almost cried out of joy."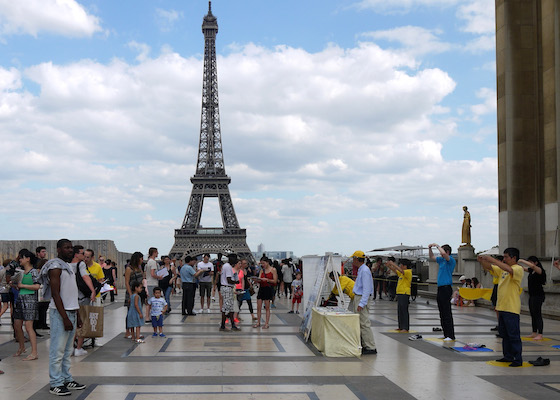 A Chinese scholar visiting the Eiffel Tower was struck by the scene of Falun Gong practitioners raising awareness of the persecution for hours on end. He finally spoke with one of the volunteers and had a message to pass on to all practitioners: "All your efforts and what you have suffered have not been in vain...Please know that, one day, everyone in the world will be proud of you."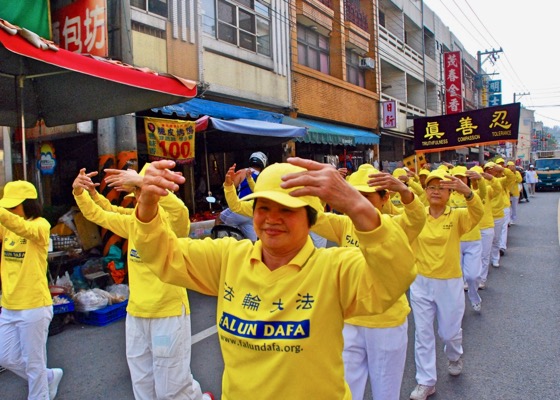 Practitioners participated in the 110th anniversary parade of Meishan Primary School in Chiayi, Taiwan on March 31. They demonstrated the Falun Gong exercises and played waist drums in the parade, which drew the attention of spectators, shopkeepers, and shoppers along the parade route. The practitioners hope that locals can learn about the beauty of Falun Gong and its persecution by the communist regime in mainland China.
A practitioner relates several incidents that showed the remarkable power of the practice.
A man in his 70's recounts his journey of becoming a practitioner and taking every opportunity to clarify the truth to those around him.
A once sickly young man becomes an upstanding police officer who uses his power to protect others after practicing Falun Gong.
~ Accounts of Persecution ~
~ Health Benefits ~
~ Improving Oneself ~
~ Falun Dafa's Divine Power ~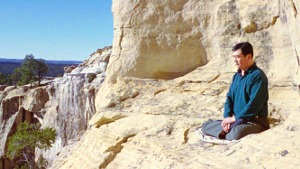 Master Li quietly watching the world from amidst the mountains after leaving New York following July 20th, 1999. (Published January 19, 2000)