Practitioners visited three cities–Ventspils, Liepaja, and the capital, Riga–to raise awareness of the ongoing persecution of Falun Gong by the Chinese Communist Party. Both local residents and tourists stopped to learn more about Falun Gong and events taking place in China. Many gave their encouragement and support for practitioners' efforts to let more people know about the persecution.
In the suppression of Falun Gong for the past 18 years, public servants that are meant to carry out the law and protect the people have been breaking the law and harming innocent citizens. However, there have been officials who were presented with the facts about the persecution and heeded the call to conscience. A successful appeal in Liaoning Province and similar cases are hopeful signs of a developing movement toward justice in China.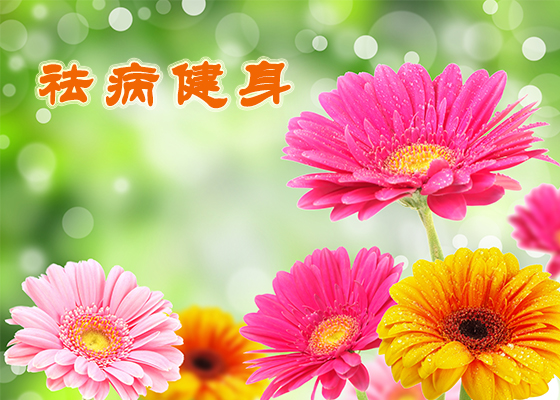 A woman with recurrent breast cancer who endured surgery and four sessions of chemotherapy finally takes her mother's advice and reads the main text of Falun Gong. Her cancer disappears along with her other chronic illnesses. She stated, "Another positive change was my outlook on life. By reading the Falun Dafa books, I felt a sense of serenity and peace." Her husband's health also improved and he and their five-year-old son now practice with her.
The notice calls on Chinese authorities to release Falun Gong practitioner Chen Huixia, who is facing imprisonment of three years to life for her faith, and raises concern that she would be further tortured or otherwise abused in detention.
A well loved middle school teacher, Mr. Luo Wenbin has lost the ability to live independently as a result of ongoing torture and other abuse in detention. A tragic outcome for a capable young man not yet 40 years old.
Practitioners received a great deal of public support during a recent information day in the old section of Duesseldorf.
~ Accounts of Persecution ~
~ Health Benefits ~
~ Clarifying the Truth ~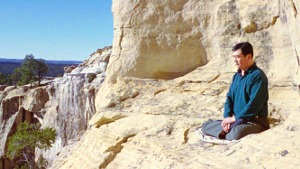 Master Li quietly watching the world from amidst the mountains after leaving New York following July 20th, 1999. (Published January 19, 2000)