Heilongjiang Human Rights Case: Defense Lawyers Threatened Prior to August 11 Trial
August 10, 2014 | By a Minghui correspondent in Heilongjiang Province
(Minghui.org) During the violent illegal arrests of March 21, 2014, seven practitioners were arrested along with four prominent human rights lawyers at the Green Tree Inn, where they met to discuss plans to secure the release of the Falun Gong practitioners detained at Qinglongshan Brainwashing Center.
Defense lawyers representing the four Falun Gong practitioners still detained after the March 21 arrests in the Jiansanjiang area of Heilongjiang have been threatened by the authorities in a series of intimidation tactics.
While the four lawyers were released on or prior to April 6, four out of the seven Falun Gong practitioners have continued to be illegally detained: Ms. Wang Yanxin (王燕欣), Ms. Meng Fanli (孟繁荔), Mr. Shi Mengwen (石孟文), and Ms. Li Guifang (李桂芳). Mr. Shi is currently detained at the Jiansanjiang Qixing Detention Center, while the other three practitioners are being held at the Jiamusi Detention Center.
Presiding judge Wang Jingjun (王敬军) told one of the lawyers that if they entered a not guilty plea during the trial, they would be expelled from the courtroom. The threat was delivered on July 31, the same day that the lawyers were notified of their clients' upcoming August 11 trial.
Eight lawyers have joined forces to defend the four Falun Gong practitioners.
The arrests and subsequent torture are the local authorities' retaliation against the practitioners and their attorneys for investigating extra-legal operations and to secure the release of practitioners detained at the local "black jail," Qinglongshan Brainwashing Center, officially known as the "Jiansanjiang Farm Legal Education Center."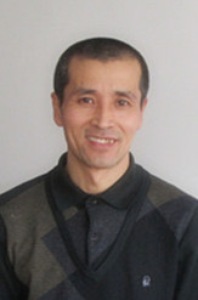 Mr. Shi Mengwen (石孟文)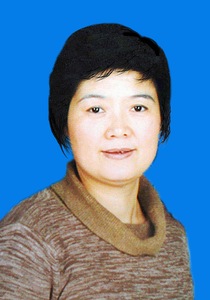 Ms. Meng Fanli (孟繁荔)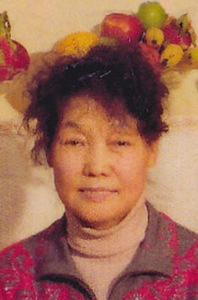 Ms. Li Guifang (李桂芳)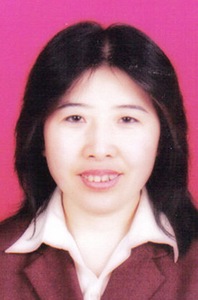 Ms. Wang Yanxin (王燕欣)
The four practitioners have been charged with "obstructing enforcement of law by utilizing a cult organization," a bogus accusation repeatedly used against Falun Gong practitioners in China even though Falun Gong is not on the Chinese Communist Party's official list of "cult organizations."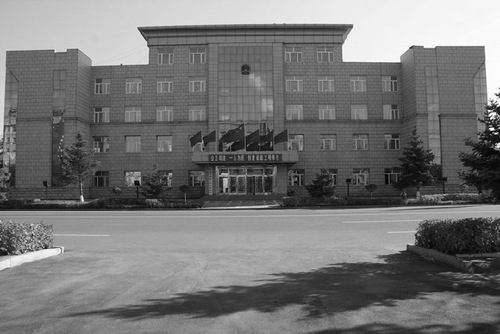 Exterior of the Jiansanjiang Farm Court
Defense Attorneys under Pressure
The local Bureau of Justice, the Bar Association, the Public Security Bureau and the National Security Bureau have carried out intimidation tactics by repeatedly "investigating" the defense attorneys and their law firms.
Mr. Li Xiongbing (黎雄兵), originally hired to represent Ms. Li Guifang, was "summoned" and "talked with" by the Beijing Public Security Bureau and the Beijing Justice Bureau. They accused him of violating regulations by representing his Falun Gong practitioner clients, and ordered him to immediately drop the case.
Attorney Li reasoned with various departments, but couldn't get anywhere. Under constant threat of retaliation, he had no choice but to withdraw from the case.
Practitioners Persist in Their Beliefs and Thank Their Supporters
Mr. Shi Mengwen's second lawyer Mr. Xi visited him on the afternoon of July 30. Mr. Shi told him that two assistant police officers beat him violently when he was illegally arrested at the hotel. They kicked his face and his side. His face was badly bruised.
When Ms. Wang Yanxin's lawyer visited her on July 18, she told him about the crimes of the Jiansanjiang authorities and expressed her gratitude to the lawyers and others who have stood up for justice in supporting them.
Since Ms. Li Guifang was still on hunger strike to protest the persecution, her hands were shaking badly as she signed the meeting record after she met with her lawyer.
While in custody, kindhearted Ms. Li looks after other practitioners in need of help. When she noticed that Ms. Zheng Yingchun had little family support, she shared the money in her own detention center account with her. Necessities for sale in the detention center are of poor quality but cost twice the amount as outside.
Ms. Meng Fanli's blood pressure increased to 110/190 as a result of persecution, and the Tongjiang Detention Center refused to accept her due to her poor health. Still, the Jiansanjiang authorities refused to release her. Her blood pressure has remained very high and she has had to rely on medication over the past four months.
Background
The "Jiansanjiang Farm Legal Education Center" was shut down on April 28, yet Falun Gong practitioners detained there continued to be held without due process.
Personnel in charge of the Jiansanjiang brainwashing center set up a new facility in Qiqihar, another city in the same province. Two of the officials managing the new Qiqihar brainwashing center previously held the positions of division head and deputy director at the now-closed Qiqihar Labor Camp. The new facility, officially named the "Qiqihar Drug Rehabilitation Center," has now replaced the Jiansanjiang facility as Heilongjiang's designated provincial-level brainwashing center.
Related articles:
Human Rights Watch Calls Upon Chinese Regime to Acknowledge and Shut Down Black Jails
U.S. State Department Joins International Support for Rights Lawyers Detained in Heilongjiang Province
CCP Uses License Renewal as Leverage Against Attorneys Who Defend Falun Gong Practitioners
Court Officials Block Defense Lawyer's Attempts to Work on Mr. Shi Mengwen's Case
Seven Practitioners Secretly Transferred After Four Attorneys Beaten at Jiansanjiang
Parties involved in this case: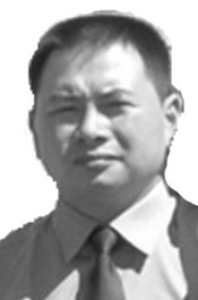 Sun Xiaobo (孙晓波), head of prosecution section of the Jiansanjiang Court: +86-454-5808730 (office), +86-454-5802576 (home), +86-13329552880 (mobile)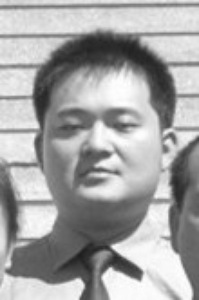 Liu Aiyin (刘爱因), deputy head of the prosecution section of the Jiansanjiang Court: +86-454-5808730 (office), +86-454-5771555 (home), +86-13136979555 (mobile)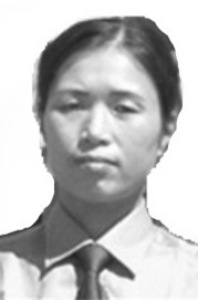 Jiang Yuying (蒋玉英), director of the prosecution section: +86-454-5808732 (office), +86-454-5794018 (home), +86-13089657018 (mobile)
Fu Wen (付文), head of the Jiansanjiang Court: +86-454-5710006 (office)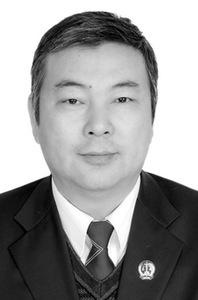 Wang Jingjun (王敬军), chief judge: +86-454-5790013 (office), +86-18245439583 (mobile)
Please refer to the Chinese version for details of more perpatrators.