Dafa has been spread widely and can save all savable sentient beings. The title "Fa-rectification Period Dafa Disciple" is an ever precious one. Yet there are always some people from various places who aren't willing to become rational and truly cultivate themselves. They call themselves Dafa disciples, but have long been muddleheaded. Whenever the opportunity arises, they become irrational and eccentric, show off, try to capitalize on situations, make up something new just to be different, or use some other approach to satisfy their human desires via Dafa. As a result, not only do they fail to receive the true essence of Dafa cultivation, but also they serve as a disruption internally (among disciples) and tarnish the reputation of Dafa and Dafa disciples externally. In every phase there have been people such as this in various places, and in essence they have acted in a manner that aids the CCP's special agents, thugs, and the 610 Office--who are under the control of the old forces--and helped those entities to reach their goals.
Congressmen and women and representatives from non-governmental human rights organizations spoke at a rally of 1,500 Falun Gong practitioners from all over the world on July 12.
The Falun Dafa Association of Canada held a press conference on Wednesday in Parliament, and called on Minister John Baird to urge Chinese leaders to stop the persecution of Falun Gong when he visits China on July 20.
Falun Gong practitioners and supporters got together to raise awareness about the persecution with a "Great Wall of Truth."
~ Rallies & Protests ~
~ Voices of Support Worldwide ~
~ Accounts of Persecution ~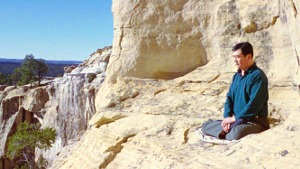 Master Li quietly watching the world from amidst the mountains after leaving New York following July 20th, 1999. (Published January 19, 2000)