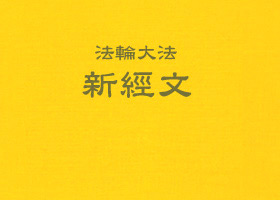 Fa-rectification is in its final stage, and the disruptive factors in the cosmos are dragging those who have failed to be diligent out from among the ranks of practitioners, such as those who 1) lack rationality; 2) act and talk senselessly; and 3) have not removed their attachments, which have increasingly expanded, leading these practitioners to have a strong tendency to look outward and seek outwardly, losing their sense of reason. The [factors'] means of interference is to cause people's minds to become overwhelmed and confused amidst irrational attachments, leading them to do bad things that harm practitioners and harm Fa-rectification, thus making it very hard for them to turn around and do well again even if they wish to.
…
(Clearwisdom.net)
In the afternoon on February 24, 2008, the Divine Performing Arts Touring Company presented its fourth
Chinese Spectacular
in London. The success of the previous three shows attracted more artists to the fourth show. They had praise for the cultural artistry and spiritual content of the performance.
(Clearwisdom.net) The Divine Performing Arts on Tour, a New York-based company that revives traditional Chinese culture through mythology-inspired classical dances, ethnic folk dances, opera-style songs, and Western and Eastern music, ended its run of four shows at the Royal Festival Hall in London on the evening of February 24 amidst thunderous and prolonged applause. Londoners, known for their conservative natures and sophisticated tastes in art and music, were excited and enthusiastic throughout the show. The tickets sold out before the opening show, and audience members were reluctant to leave after each performance. About 10,000 people attended the Chinese Spectacular over four days.
(Clearwisdom.net) The curtain call of the Divine Performing Arts 2008 Chinese Spectacular cast met with standing ovations and thunderous applause at the packed Detroit Opera House on January 22. Once in the lobby, audience members eagerly offered their comments about the performance to media reporters. After witnessing authentic traditional Chinese performing arts and music many people expressed gratitude that the show came to their community, and hope that it returns in 2009.
~ Shen Yun Performing Arts ~
~ Other Community Events ~
~ Deaths ~
~ Accounts of Persecution ~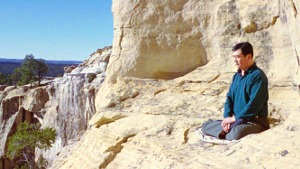 Master Li quietly watching the world from amidst the mountains after leaving New York following July 20th, 1999. (Published January 19, 2000)