Additional Information about the Death of Retired Colonel in Shandong Prison
(Minghui.org) A retired colonel in Qingdao City, Shandong Province, died of torture and a subsequent stroke in Shandong Province Prison on April 12, 2021, while serving a 7.5-year term for practicing Falun Gong. Mr. Gong Piqi was 66 years old. His head was swollen and he was bleeding from his ears.
Falun Gong, also known as Falun Dafa, is a spiritual discipline that has been persecuted by the Chinese communist regime since 1999.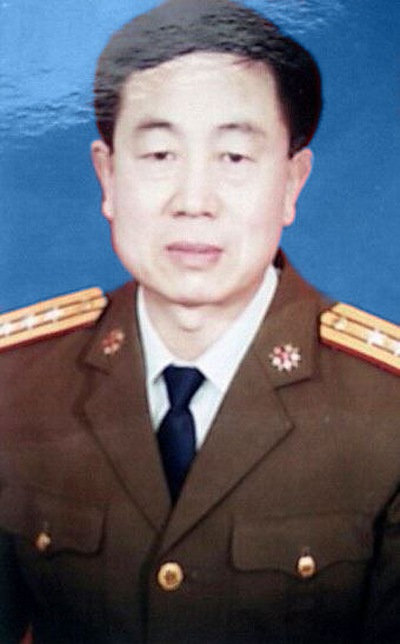 Mr. Gong Piqi
Mr. Gong was the Deputy Chief of Staff of the Shandong Provincial Reserve Antiaircraft Artillery Division, with the rank of colonel, before he retired. He was seized during a group arrest in October 2017 and sentenced to 7.5 years with a 20,000-yuan fine by the Shibei District Court on July 20, 2018.
Because Mr. Gong tried to file a motion to reconsider his case with the Shandong Province High Court after he was taken to Shandong Province Prison in October 2018, the guards targeted him for harsher treatment and instigated inmate Wu Jinda to monitor him around the clock.
As a result of the tremendous mental pressure, Mr. Gong developed extremely high blood pressure (260/100 mmHg). Sometimes his blood pressure was so high that it could no longer be measured. He was also denied use of the restroom and forced to sit on a small stool for long hours. The guards starved him and then didn't let him buy extra food.
After Sun Luguang, the head of the 11th ward, left the prison in October 2019, instructor Zhang Wei took his position. Zhang claimed that, as long as he was there, he would do everything he could to "transform" Mr. Gong.
Inmates Li Feng and Wang Yong constantly verbally abused Mr. Gong. When he tried to clarify the facts about Falun Gong, the torture only escalated. The surveillance camera recorded the inmates abusing him, but the guards turned a blind eye to it.
A year later in October 2020, Zhang Wei also left and Wang Chuansong was his successor. To get promoted, Wang pressured Mr. Gong even further. He forced Mr. Gong to watch brainwashing videos at maximum volume until 1:30 a.m. All the other inmates had to work until 1:30 a.m. After four hours of sleep, they had to get up at 5 a.m. for another day of work. Unable to bear the abuse, one inmate committed suicide on April 2, 2021.
Ten days later, at 7:30 p.m. on April 12, 2021, Mr. Gong felt ill while watching the brainwashing videos. He was ordered to go to bed. According to surveillance video later provided to his family, at around 8:32 p.m., Mr. Gong fell out of bed and didn't move. The ambulance didn't arrive until 9 p.m. He was taken to the hospital and pronounced dead.
Perpetrators' information:
Sun Luguang (孙鲁光), former head of the 11th wardZhang Wei (张伟), former head of the 11th wardWang Chuansong (王传松), former head of the 11th wardZheng Jie (郑杰), deputy head of the 11th wardChen Shuo (陈烁), deputy instructor of the 11th wardWang Dong (王栋), Shi Qiang (时强), Song Peng (宋鹏), Wang Wei (王巍), Yan Fei (闫飞), Wang Qingmao (王庆茂), prison guardsWu Jinda (吴金大), Li Feng (李峰), Wang Yong (王勇), inmates
Related reports:
Retired Colonel Dies in Prison, Family Suspects Foul Play
Retired Colonel and Father of U.S. Resident Sentenced to 7.5 Years for His Faith
Gong Piqi and Wife Sun Dongxia Arrested and Home Ransacked in Qingdao City, Shandong Province
San Francisco: Rally Calls for the Release of Retired Colonel Arrested for Practicing Falun Gong
Shibei District Court in Qingdao Continues to Prosecute Local Residents for Refusing to Renounce Falun Gong
Former Ward Chief Brutally Persecutes Falun Gong Practitioners in Shandong Province Prison
In Shandong Province Prison, Inmates Threaten Falun Gong Practitioners With "Life Worse Than Death"
All content published on this website are copyrighted by Minghui.org. Minghui will produce compilations of its online content regularly and on special occasions.