In Shandong Province Prison, Inmates Threaten Falun Gong Practitioners With "Life Worse Than Death"
June 27, 2021 | By a Minghui correspondent in Shandong Province, China
(Minghui.org) Shandong Province Prison is notorious for abusing Falun Gong practitioners while attempting to force them to renounce their faith. In 2002 alone, about 12 practitioners died there resulting from torture, according to available information collected by Minghui.org. An inmate once said to a practitioner, "As long as we don't torture you to death, we will make your life worse than death!"
The physical torture Falun Gong practitioners constantly face includes, but is not limited to, beating, sleep deprivation, being forced to stand still for over ten hours, handcuffing and shackling for 24 hours, and intensive brainwashing.
Torture illustration: Beating
Practitioners with life-threatening injuries or disabilities were taken to the prison hospital for resuscitation, then returned for further persecution and brainwashing.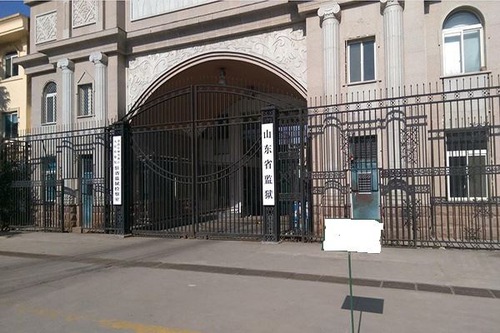 Front entrance of Shandong Province Prison
Here we list a few death cases.
Mr. Qian Dongcai Tortured to Death
Since early March 2004, Mr. Qian Dongcai had been subjected to extreme torture by guards and inmates in Shandong Prison. Seven inmates took turns torturing him around the clock, holding him down, twisting his arms and legs, punching and kicking him, stripping him naked, and scraping his ribs and back with a shoe brush. They also used toothbrushes to twist between fingers, causing the skin of his fingers to split open revealing the bones. Additionally, they used their shoes to beat Mr. Qian's body, stepped on his head, chest, back of his feet and hands.
The inmates also forced Mr. Qian to stand and squat for long periods of time, deprived him of sleep, and force-fed him pepper water. They kept the TV on day and night, set to maximum volume to cover up their violence.
In the fall of 2005, prison guards Qi Xiaoguang, Zhang Leiguan, Li Wei and Chen Yan instructed a group of inmates to punish Mr. Qian with squatting, sleep deprivation, and severe beating.
Under the consistent and severe torture, Mr. Qian died on February 4, 2006. He was 48 years old.
Mr. Wang Xinbo Sent Back Home on the Brink of Death
Mr. Wang Xinbo was arrested in 2003, while making informational materials about Falun Gong. He was sentenced to 13 years in prison and savagely tortured at the Shandong Province Prison.
In October 2005, more than ten inmates took turns beating Mr. Wang in order to force him to give up his belief. To resist the persecution, he didn't eat or drink for four days. He was sent to a police hospital when he lost consciousness and showed signs of whole-body edema. After the swelling subsided and he had recovered slightly, the hospital gave him three injections of unknown drugs against his will. They sent him home before the 2006 Chinese New Year.
Soon after Mr. Wang returned home, his stomach and legs became extremely swollen, and his whole body ached terribly. A hospital diagnosis revealed internal organ damage. Blood drawn from his abdomen was dark purple. He passed away on February 10, 2006.
Chongqing University Student Beaten to Death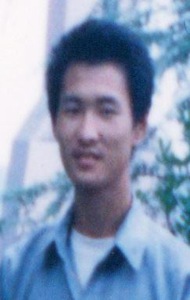 Mr. Lu Zhen
Mr. Lu Zhen, born on July 25, 1976, was a student in international finance at Chongqing University. He was sentenced to 11 years in December 2004 and sent to Shandong Prison. He was subjected to various torture methods while in prison. Early on the morning of June 21, 2009, Mr. Lu was beaten to death, at the age of 33.
With Mr. Lu's body seriously wounded, his family members requested a detailed autopsy. The autopsy was performed on June 30. Excessive blood was found in his chest. Although there was no scarring on the skin of his buttocks and thighs, the muscles under the skin were completely necrotic. It's known that guards often beat Falun Gong practitioners with rubber sticks, which don't cause visible external injuries, but severe internal injuries.
Mr. Wang Wenzhong Dies in Prison at 42
Mr. Wang Wenzhong
Mr. Wang Wenzhong was arrested on November 6, 2011 and sentenced to 7.5 years in Shandong Prison.
Mr. Wang died in the prison on January 12, 2018, less than 1.5 years before his term ended. When his sister rushed to the prison to view his remains, she noticed that the once heavy build Mr. Wang had been reduced to just skin and bones.
Mr. Wang had two brain hemorrhages and underwent surgery several times in the prison. His sister noted that he always had bandages on his head when she visited him. It remains to be investigated what torture he was subjected to at the prison.
Suspicious Death of Retired Colonel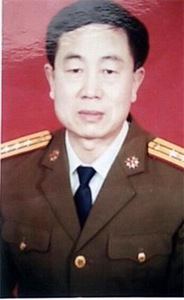 Mr. Gong Piqi
Mr. Gong Piqi of Qingdao City was a retired colonel. He was sentenced to seven and a half years in prison for his faith.
On the evening of April 12, 2021, Mr. Gong's family received a call from a prison guard and was told that the 66-year-old retired colonel had just been taken to the hospital for resuscitation.
Moments later, the prison guard called again and said that Mr. Gong had died of a sudden stroke.
When Mr. Gong's family went to the hospital the next morning, the doctor and prison authorities refused to let them see his body. After his family's strong protest, Mr. Gong's older brother and nephew were finally allowed to take a look at his body, but without taking photos or videos.
Mr. Gong's head was injured and swollen, and there was blood in his ears, according to his brother.
According to surveillance video provided by the prison guards, Mr. Gong felt ill and stayed in bed on the evening of his death. A prison doctor had come to take his blood pressure, but the doctor left without providing any treatment to him. Mr. Gong fell on the ground at around 8:32 p.m. and was unable to move, but the ambulance didn't arrive until 9:00 p.m.
While the prison guard who called his family claimed that Mr. Gong's deadly stroke was caused by his non-compliance with treatment for his high blood pressure, his family questioned why the prison had failed to inform them earlier of his condition or release him on medical parole.
His family said that there were too many unanswered questions, such as how long Mr. Gong had the high blood pressure, what treatment the prison provided to him, whether they had records of it, why the doctor didn't provide any treatment to him the day before his death, and why it took half an hour for the ambulance to arrive.
Slave Labor in Division 11
In addition to the physical torture, Wang Chuansong, the chief of Division 11 of Shandong Prison, also forced practitioners to do long hours of heavy labor without pay.
The prison resumed the slave labor on July 22, 2020, which had been interrupted by the outbreak of the CCP virus (named after the Chinese Communist Party). Wang demanded that the inmates and practitioners gradually increase working hours: getting up at 5 a.m., no lunch break, and working until 7 or 9 p.m. The amount of the work soon doubled and later quadrupled.
More than ten practitioners, including Mr. Gong Piqi, who refused to do slave labor, were gathered in a room to watch a film slandering Falun Gong. When Mr. Gong leaned his body against the wall due to dizziness from high blood pressure, inmate Li Feng said to him, "What's up? Not feeling well? Don't pretend it. You won't die."
When Li went to other divisions, he often said to the inmates, "Gong Piqi was pretending (that he was dying). It would be just wonderful if he dies."
Mr. Zheng Xufei was punished by being forced to stand still for long hours, sometimes until after midnight. Inmates Xu Chao and Liu Huailian stepped and crushed his toes until they were swollen and heavily bruised.
On October 5, 2018, the guards ordered prisoners to report corruption in the prison. Mr. Gao Henbai wrote, "The Chinese Communist Party (CCP) is the soil from which corruption arises. Only by dismantling the CCP can corruption be completely eradicated from China."
He continued, "Looking at the felons in the prison, who curse, beat, and arbitrarily punish Falun Gong practitioners at will, what qualifications and rights do they have to treat Falun Gong practitioners this way? Who gave them the right to do that?"
Because of the letter, inmate Li, the head of inmates assigned to monitor Falun Gong practitioners, beat Mr. Gao on February 26, 2019.
Li beat Mr. Gao again on October 25, 2018 for doing Falun Gong exercises, and forced him to stand for three days. Also in the same month, Mr. Gao was forced to stand for five days for refusing to write a statement slandering Falun Gong.
On November 20, 2018, Mr. Gao forgot to flush the toilet and was punished by being forced to squat in the restroom twice.
Inmate Xu Xuejun deliberately pushed Mr. Gao out of the door at about 8:30 a.m. on July 5, 2020, and another inmate, Yang Xiaolei, punched Mr. Gao in the chest. Mr. Gao reported this to prison guard Ren Guangbo, who had just passed by. But Ren turned his head and walked away. The inmates became more arrogant, "See, the guards don't care if we beat you."
Related articles:
Retired Colonel Dies in Prison, Family Suspects Foul Play
Chongqing University Student Mr. Lu Zhen Beaten to Death
Mr. Qian Dongcai, 48, from Qingdao City, Shandong Province Dies as a Result of Persecution in 2005
Falun Dafa Practitioner Mr. Wang Xinbo in Zibo City Passes Away Due to Persecution
Falun Gong Practitioner Dies in Prison at 42, Body Cremated Hours Later
All articles, graphics, and content published on Minghui.org are copyrighted. Non-commercial reproduction is allowed but requires attribution with the article title and a link to the original article.
Category: Accounts of Persecution