Crimes of Sun Luguang, Ward Supervisor at Shandong Province Prison, in Persecuting Falun Gong Practitioners
Sept. 5, 2021 | By a Minghui correspondent
(Minghui.org) Sanctioning human rights abusers has become a consensus among democratic countries. After the U.S. passed the Magnitsky Act in 2016, Canada, the United Kingdom, and the 27-member-country EU enacted similar laws. Australia and Japan are working on the same.
In accordance with these laws, Falun Gong practitioners have compiled lists of perpetrators involved in the persecution of Falun Gong these few years. Every year, they submit several lists to democratic governments, urging them to sanction the named perpetrators.
Starting on July 14, 2021, Falun Gong practitioners in more than 30 countries have been submitting the latest list of perpetrators involved in the persecution of Falun Gong to their respective governments, calling for sanctions on these human rights abusers, including denying entry into their countries and freezing their assets overseas.
One name on this list is Sun Luguang.
Perpetrator Information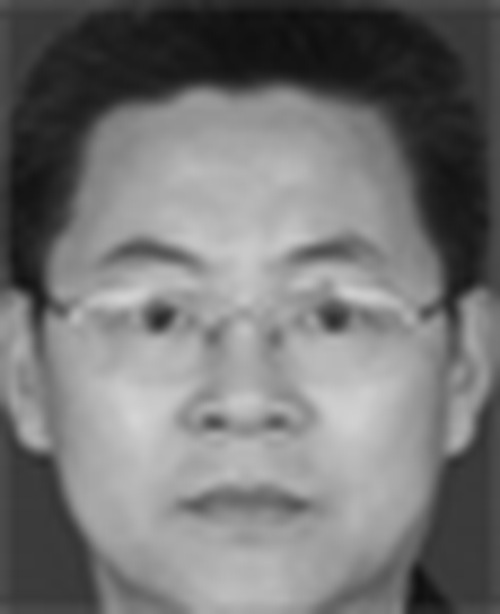 Full Name of Perpetrator: Sun (last name) Luguang (first name) (Chinese: 孙鲁光)Country: ChinaGender: MaleDate/Year of Birth: July 1970Place of Birth: Rushan city, Shandong province
Title or Position:2017 – Present: Supervisor of the 11th District Shandong Provincial PrisonBefore 2017: Deputy Chief and Chief of the Shandong Provincial Prison Education Reform Division, responsible for the transformation of Falun Gong practitioners.
The 11th Ward of the Shandong Province Prison, also known as Shandong Province Cult Transformation Center, is a ward dedicated to forcing Falun Gong practitioners to renounce their faith. It is also affiliated with the "610 Office," an extralegal organization created specifically to persecute Falun Gong.
Main Crime
The Chinese Communist Party (CCP)'s persecution of Falun Gong is a persecution of faith, and its core is to force Falun Gong practitioners to give up their faith. The CCP calls this process "educational transformation," or "brainwashing." Since the persecution of Falun Gong began on July 20, 1999, Sun Luguang has been actively following Jiang Zemin (the former head of the CCP) and the persecution policy against Falun Gong.
During his tenure as the Deputy Chief and Chief of the Prison Education Reform Division, he forced Falun Gong practitioners to abandon their beliefs in pursuit of a 100% conversion rate, resorting to all kinds of torture methods to achieve this goal.
Due to his "outstanding achievements," he was awarded the individual "First Class Merit" award once and "Third Class Merit" award three times by the CCP. Shandong's Provincial Political and Legal System awarded by the Political and Legal Affairs Division, which Sun Luguang was part of, as a "Judicial Administrative System Second Class [Hero Model]" in October 2014.
Since 2002, the prison has instigated inmates to torture Falun Gong practitioners, incentivizing the inmates with term reductions. Over ten practitioners were tortured to death as a result, and dozens became disabled, including Shi Zenglei, Shao Chengluo, Li Xitong, and Wang Hongzhang. Many prison guards openly said to the practitioners that they wouldn't bear any consequences if the practitioners are tortured to death. Since 2012, the persecution became ever more severe. Several inmates indicated clearly that the order to torture the practitioners came directly from the head of the ward.
In 2017, after Sun Luguang became the head of the 11th ward of the prison specializing in the persecution of Falun Gong, he further increased the intensity of persecution. In April 2017, the prison carried out a new campaign that resulted in many Falun Gong practitioners including Ma Fujian and Wang Wenzhong becoming disabled. On the afternoon of August 18, 2017, with the consent of Sun Luguang, the prison hospital forcibly injected unknown drugs into eight Falun Gong practitioners including Wang Zhongshi. When Wang Zhongshi approached Sun Luguang to protest the persecution, Sun yelled, "Who gave you the right to shout 'Falun Dafa is good'? Be thankful I haven't pepper sprayed you yet!"
Persecution Cases:
The following is only the tip of the iceberg among the vast number of persecution cases that occurred during Sun Luguang's tenure as the prison head:
Case 1: Wang Wenzhong persecuted to death
Mr. Wang Wenzhong was sentenced to seven and a half years in prison in 2012 and confined in the 11th ward of the prison. As a result of the torture here, he suffered cerebral hemorrhage three times and had to undergo three operations.
On March 8, 2017, his family mailed a letter to him, but the prison guards refused to let him read the letter and tore the letter to pieces while insulting him. Four days later, Mr. Wang suffered another cerebral hemorrhage due to excessive mental stress and became incapacitated. He died on January 12, 2018. He was 44.
Case 2: Huang Futang tied to a chair for 15 hours
Mr. Huang Futang, in his 60s, was taken to the 11th Ward of Shandong Province Prison in February 2017. Because he refused to renounce Falun Gong, guard Chen Jianming instructed criminals to torture him in April. They gagged him with a rag, tied him to a chair, and kept him in the bathhouse, which didn't have surveillance cameras, for 15 hours.
Case 3: Huang Min deprived of sleep for several months
Mr. Huang Min, a 73-year-old former lecturer at Jiamusi University, suffered various torture methods for holding firm to Falun Gong. He held over 40 hunger strikes to protest the persecution. The guards forced him to sit on a tiny stool day and night and deprived him of sleep. They instructed prisoners to do whatever they could to prevent him from sleeping. For several months, they consistently pressed down on the top of his head, gouged at his eyes, and pinched his nose whenever he started to doze off. The torture lasted for several months. In mid-March 2017, Mr. Huang suddenly developed a cerebral hemorrhage and became incapacitated.
Case 4: Jin Yongxin beaten by prisoners
On September 1, 2017, Mr. Jin Yongxin and his wife Ms. Bian Lixun were sentenced to eight years each. Mr. Jin Yongxin served time at Shandong Province Prison. He was monitored and tortured by prisoners Ren Qiang and Song Weiguang for long periods of time. They boasted that the country (national CCP government) allowed for a 5% death quota for Falun Gong practitioners. The prison guards also arranged prisoners with hepatic infectious diseases to sleep next to Mr. Jin in an attempt to torment him.
Case 5: Su Wen suffered cerebral hemorrhage and hemiplegia
Mr. Su Wen was persecuted in the 11th ward of the Shandong Province Prison in early January 2018 and developed a severe cerebral hemorrhage before passing out. After an operation, the left side of his body became paralyzed and he remained in critical condition. Mr. Su is still detained in the Shandong Province Prison.
Case 6: Shao Chengluo force-fed and tortured
Mr. Shao Chengluo was taken to the Shandong Province Prison in January 2018. As he refused to wear prison clothes and went on a hunger strike in protest, Sun Luguang and Zheng Jie, the deputy head of the 11th ward, instructed prisoners to torture him. In April, Mr. Shao went on a hunger strike once again to protest the persecution and was taken to the prison hospital to be force-fed. In August, Mr. Shao was taken back to the 11th ward and started yet another hunger strike. After three or four days, he was taken to the prison hospital for the third time. He became emaciated, his legs atrophied, and he walked top-heavy as a result from the persecution.
All articles, graphics, and content published on Minghui.org are copyrighted. Non-commercial reproduction is allowed but requires attribution with the article title and a link to the original article.
Category: Perpetrators Involved in Persecution of Falun Gong