Sentenced to Four Years Right After Serving Three Years, 80-year-old Man Dies in Prison
(Minghui.org)
Chinese Name: 刘希永Gender: MaleAge: 80City: DalianProvince: LiaoningOccupation: N/ADate of Death: December 29, 2021Date of Most Recent Arrest: April 9, 2018Most Recent Place of Detention: Dalian City No.3 Prison
An 80-year-old man who was sentenced to four years right after he finished serving three years for practicing Falun Gong, passed away in the prison on December 29, 2021.
Falun Gong, also known as Falun Dafa, is a spiritual discipline that has been persecuted by the Chinese communist regime since 1999.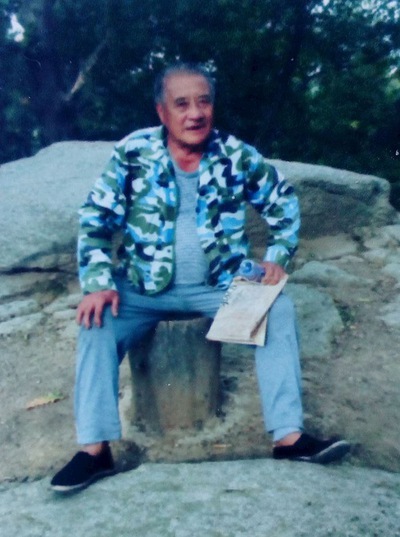 Mr. Liu Xiyong
Mr. Liu Xiyong, of Dalian, Liaoning Province, was supposed to be released on April 9, 2021 after his three-year term ended. His family went to pick him up that day at Dongling Prison, located in Shenyang City of the same province. Prison officials told them that he had been taken away by officers from the Shihezi Police Station.
For 114 days, Mr. Liu's family couldn't get any update about his situation and was extremely worried. They later learned that he was held at the Sanli Detention Center in Jinzhou District and was tortured for going on a hunger strike to protest the persecution.
His family was notified by the detention center on September 3 to make a cash deposit for him to buy daily necessities. Only then were they allowed to visit him, who had already been hospitalized. His family said that Mr. Liu looked very weak, yet the authorities still handcuffed and shackled him in the hospital bed. The doctor told his family that he had diabetes and fluid accumulation in his chest.
When his family visited him in the hospital again on September 27, they were told that the police would transfer him to a prison on the next day. The authorities refused to reveal which prison it would be. But his family later found out that he was sentenced to four years in the Dalian City No. 3 Prison.
The prison informed Mr. Liu's family on December 9 that he was suffering a serious medical condition and would be taken to the hospital soon. The family was asked to meet with the guards at the hospital. The family rushed to the hospital and saw a police van carrying Mr. Liu arrive. He was in a wheelchair and was kept in a metal cage in the back of the van.
The family was saddened to see that Mr. Liu's face, hands and feet were all swollen. He appeared to be incapacitated and was unable to talk clearly. Four guards surrounded him. When his granddaughter tried to adjust his mask, the guards intimidated her and didn't allow the family to get close.
The guards also demanded that Mr. Liu's family pay all his medical expenses. They blamed him for having had the preexisiting condition prior to his arrest and said they bore no responsibility for him. The family asked if they could apply for medical parole for him. A guard responded that there was no way for him to be released if he didn't renounce Falun Gong. The family made a few more attempts to apply for medical parole for him, but to no avail.
Mr. Liu passed away at Dalian City Central Hospital at 10 a.m. on December 29.
The prison didn't allow his son to take his body home, fearing that his family would file a complaint against them. The police took his body to the Nanshan Funeral Home and closely monitored it, including while Mr. Liu's family cleaned and put makeup on him for the burial service. The police were also present when his body was cremated the following day, January 1.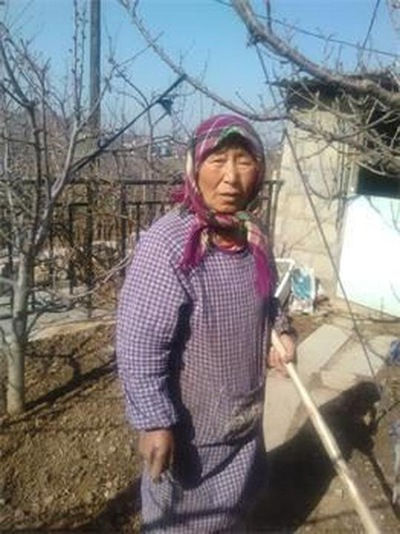 Mr. Liu's wife
Mr. Liu had several health problems before he began practicing Falun Gong in August 1997. In particular, his legs hurt, but doctors couldn't find the problem or offer any relief. Later the leg pain was so severe that he could hardly work or take care of himself.
In August 1997, he started to practice Falun Gong and lived by the principles of Truthfulness-Compassion-Forbearance. He improved his character and resolved the years of conflicts with his neighbors. The leg pain that had tormented him for many years went away. After he regained his health, he readily helped others in need and the villagers often commented on what a good man he was.
With the onset of the persecution, Mr. Liu was repeatedly incarcerated for upholding his faith and raising awareness about the persecution. He was given 2 years of forced labor following an arrest in April 2002 and sentenced to 3.5 years after another arrest on July 24, 2008. He was sentenced again to three years without a court trial, following his last arrest on April 9, 2018. While his wife desperately sought his release at the local police station, an officer said to her, "We will let him die inside this time!"
Related reports:
Ailing 80-year-old Man Sentenced to Four Years Right After Serving Three Years
81-year-old Man Still Detained after Prison Term Expires
78-Year-Old Man from Dalian City Detained for His Faith, His Wife Threatened
Guilty Verdict Against Man, 76, Issued Weeks Before His Court Appearance
Liu Xiyong, a Peasant in Dalian, Persecuted for Two Years in a Forced Labor Camp and Three and a Half Years in Prison
All articles, graphics, and content published on Minghui.org are copyrighted. Non-commercial reproduction is allowed but requires attribution with the article title and a link to the original article.