May 13 is a special date, representing renewal and hope. Twenty-nine years ago, Mr. Li Hongzhi introduced Falun Dafa to the public. Based on the principles of Truthfulness-Compassion-Forbearance, this peaceful mind-body cultivation practice provides a moral compass for society and restores people's hope. Greetings have been received from practitioners in 63 countries and regions.
On the 29th anniversary of World Falun Dafa Day, which coincides with Mr. Li's birthday, practitioners from 30 provinces in China once again want to thank Mr. Li for his sacrifice and compassion, and wish him a Happy Birthday.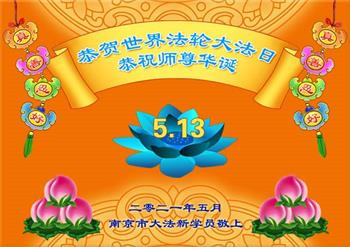 New practitioners in China who personally experienced the miraculous health recovery and other benefits of the practice have sent greeting messages and cards to the Minghui website to express their utmost respect and gratitude to Master Li.
A look back at the origins of World Falun Dafa Day. This special day was celebrated around the world 21 years ago, and has grown each year since. Even in mainland China, where the holiday cannot be publicly celebrated, World Falun Dafa Day greetings pour in to the Minghui website from practitioners throughout the country.
Practitioners gathered at Lake Michigan to celebrate by performing the exercises, reading poems written by Master Li, and shared the benefits they have received from the practice. Many passersby were interested in learning more about the practice.
Practitioners gathered at a park to do the exercises, celebrate Master Li's 70th birthday, and share their experiences in practicing Falun Dafa.
~ Voices of Support Worldwide ~
~ Dafa Day Recognition ~
~ Dafa Day Celebrations ~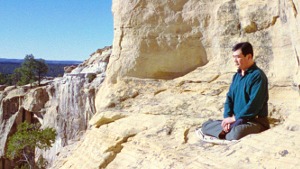 Master Li quietly watching the world from amidst the mountains after leaving New York following July 20th, 1999. (Published January 19, 2000)