Canadian Businesswoman Sentenced to Eight Years in China for Her Faith in Falun Gong
July 5, 2020 | By Minghui correspondent Ying Zi of Ottawa, Canada
(Minghui.org) After nearly three and a half years of detention, Ms. Sun Qian, a Canadian businesswoman who was arrested for practicing Falun Gong while living in China, was sentenced to eight years by the Wenyuhe Court in Chaoyang District, Beijing.
Falun Gong, also known as Falun Dafa, is an ancient spiritual and meditation discipline that has been persecuted by the Chinese communist regime since 1999.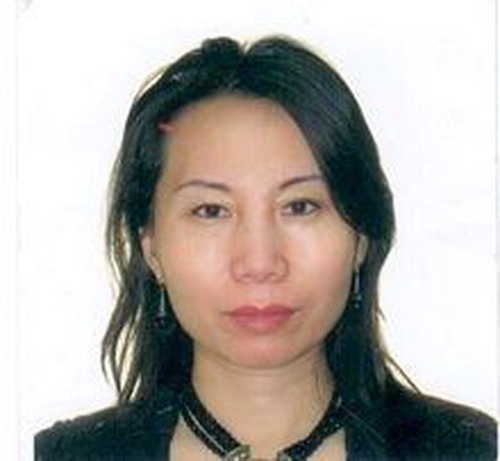 Ms. Sun Qian
Ms. Sun, who was born in China, is the founder and vice president of a multimillion-dollar biochemistry company. She was naturalized as a Canadian citizen in 2007. Due to years of hard work, she suffered severe liver and heart problems, as well as depression. In 2014, she began to practice Falun Gong, and her health quickly improved.
Ms. Sun was arrested on February 19, 2017, by more than 20 police officers at her home in Beijing. She was ordered to give up Falun Gong while in custody. The officers pepper sprayed her, handcuffed and shackled her for two weeks, and forced her to watch slanderous videos demonizing Falun Gong.
Ms. Sun first appeared in Wenyuhe Court on September 12, 2018. Nearly two years later, the judge announced her verdict at her second hearing on June 30, 2020.
According to her sister, Ms. Sun Zan, the court allowed only four people to attend her sentencing hearing, including Ms. Sun Zan, her husband, and two staff members from the Canadian Embassy. Due to the coronavirus outbreak in Beijing, Ms. Sun Qian was wearing a protective suit with her face covered during the court proceeding.
Ms. Sun's Former Lawyer: "The Sentencing is Illegal"
Xie Yanyi, a lawyer who represented Ms. Sun but was pressured by the authorities to withdraw from her case, said, "This court proceeding is invalid and illegal. They deprived her of legal representation and the right to appeal before secretly sentencing her. Many of the things the authorities did to her is evil and inhumane."
"Sun Qian is innocent. Whether she was speaking up for her faith or just talking to people about it, she was exercising her basic rights."
Lawyer Xie added, "Everyone who participated in Sun's sentencing has committed a crime. We as lawyers have tried to stop them from committing such a crime. But it's a shame that we still ended up with such an unfortunate outcome."
After Ms. Sun was arrested, her family hired more than ten lawyers for her, but all of them were forced to drop her case as the authorities threatened to revoke their licenses. Ms. Sun is now represented by a court-appointed lawyer, who was ordered by the authorities to enter a guilty plea for her.
Forced to Give Up Canadian Citizenship
According to lawyer Xie, Ms. Sun was also forced to give up her Canadian citizenship during detention. The details of her relinquishment of Canadian nationality remain to be investigated.
Irwin Cotler, the former Canadian Minister of Justice who worked on Ms. Sun's case, said to The Global and Mail, "I believe she should still be regarded by us as a Canadian citizen. If someone is tortured into making a false confession, that doesn't mean we have to acquiesce and accept it."
Sylvain Leclerc, Canadian Global Affairs spokesman, told the National Post, "We have raised her case directly with Chinese counterparts in keeping with our commitment to promoting and protecting human rights and engaging on consular cases in China."
Related reports:
Chinese-Canadian Falun Gong Practitioner Facing Trial; Voices Call for Her Release
Canadian to Face Trial in Beijing After Three Lawyers Withdraw from Case Under Pressure
Canadian Citizen Working in China to Face Indictment for Her Faith
Canadian Top Officials Concerned about Citizen Detained and Tortured in Beijing for Her Belief
Canada: Members of Parliament Urge Prime Minister to Request Release of Falun Gong Practitioner Detained in China
Vancouver, Canada: Rally Calls for Release of Chinese-Canadian Sun Qian Who is Facing Court Hearing in Beijing
Canada: Falun Gong Practitioners and Supporters Call for Immediate Release of Chinese-Canadian Ms. Sun Qian Facing Illegal Trial in China
Canadian Business Woman Mistreated in Beijing Detention Center, Lawyer Denied Visits