Canadian to Face Trial in Beijing After Three Lawyers Withdraw from Case Under Pressure
April 06, 2018 | By a Minghui correspondent in Beijing
(Minghui.org) A Canadian woman detained in Beijing is set to be tried for refusing to renounce Falun Gong, a spiritual discipline being persecuted by the Chinese communist regime.
Ms. Sun Qian, 51, founder of Beijing Leadman Biochemistry Co., Ltd, became a Canadian citizen in 2007. She had a hugely successful career and was listed on China's Hurun Report of wealthy individuals in both 2012 and 2016. Due to stress at work, she suffered from heart palpitations, liver problems, and depression. She tried many treatments, but nothing helped. However, her symptoms went away after she started practicing Falun Gong in 2014.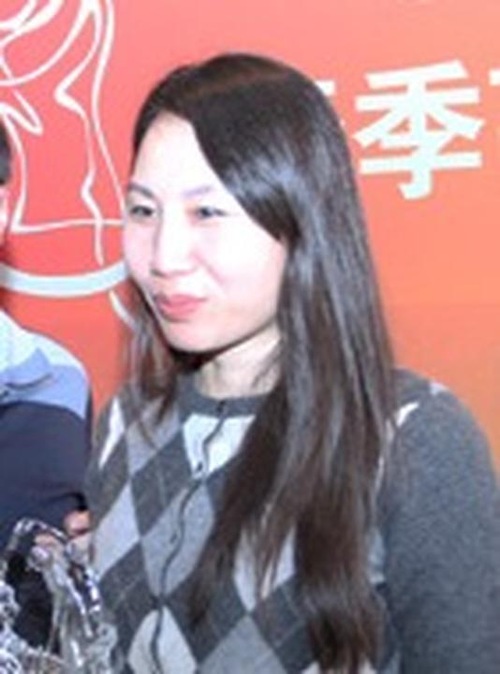 Ms. Sun
Her new faith landed her in police custody. Ms. Sun was arrested at her home in Beijing on February 19, 2017. Due to her Canadian citizenship, her case has received widespread attention in both China and Canada. When the Canadian government sought her release, the Chinese government stepped up pressure on lawyers who signed up to fight for her constitutional right to freedom of belief.
So far, three lawyers have been forced to quit representing her. As soon as the third lawyer withdrew from the case, the authorities announced a court date (which remains to be investigated).
Ms. Sun's family scrambled to find a new lawyer. The fourth lawyer visited Ms. Sun at Beijing First Detention Center on March 28, 2018. Ms. Sun revealed that four to five people had appeared on separate occasions in the weeks prior and claimed to have nothing to do with the government. They promised to release her right away and to return her confiscated company assets if she agreed to give up her belief in Falun Gong. They threatened her with a long prison sentence if she refused to comply with their demand.
Ms. Sun told her new lawyer that she believed those individuals were either police or officials from the local procuratorate. A consul from the Canadian Embassy visited her on March 28, and she also told the consul about the threats.
First Lawyer Forced to Quit in June 2017
Ms. Sun's family hired Mr. Gao Chengcai, a lawyer in Zhengzhou City, Henan Province, in April 2017. During his meeting with Ms. Sun, he heard her account of how she was tortured in detention. He later helped Ms. Sun's family file a complaint against the police.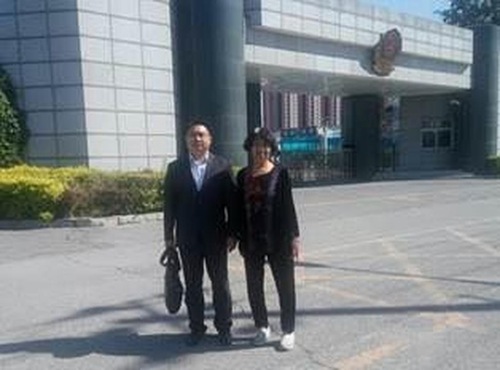 Mr. Gao with Ms. Sun's mother in front of the detention center
Not long afterward, the manager of Mr. Gao's law firm had a serious talk with Mr. Gao and demanded that he quit representing Ms. Sun. The manager cited a verbal order issued by the chief of the Zhengzhou City Judicial Bureau. Mr. Gao was shocked because he had just met with the bureau director and brought up Ms. Sun's case. The director encouraged him to follow the law when representing Ms. Sun.
The manager said that the director didn't want to directly tell Mr. Gao to stop representing Ms. Sun and that he pressured the law firm to do the job for him.
To avoid causing trouble for his law firm, Mr. Gao withdrew from Ms. Sun's case in June 2017.
Second Lawyer Forced to Quit in Mid-March 2018
Mr. Huang Hanzhong, a lawyer in Beijing, was hired to represent Ms. Sun in May 2017. The Beijing Judicial Bureau summoned him for a talk in October, when the Party Congress was in session. They demanded that he submit written reports on Ms. Sun's case, but he declined.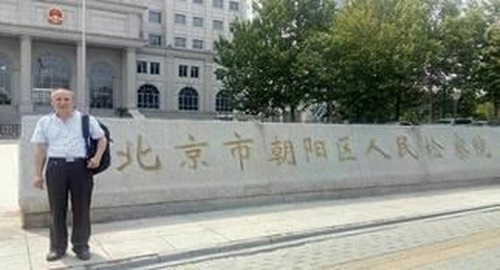 Mr. Huang
Mr. Huang was spoken to again in February 2018, but he still refused to cooperate. He changed his mind weeks later, in early March, when officials from the Ministry of Public Security brought along his local judicial bureau director to talk to him. He noted that the director appeared very nervous and that the officials implied they could arrest him if he didn't agree to quit representing Ms. Sun.
Mr. Huang withdrew from the case in the middle of March 2018.
Third Lawyer Forced to Quit in Late March 2018
Ms. Xiong Dongmei, a lawyer in Shandong Province, was hired two months before Mr. Huang. Her local judicial bureau spoke with her on two occasions. They said it was okay for her to represent Ms. Sun. In December 2017, however, the bureau ordered her to report to them every time she went to Beijing to see Ms. Sun. They also said they would only issue a one-time approval for her to see her client. There were no policies requiring approval to see clients in the past.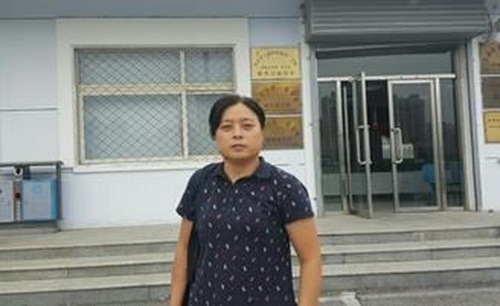 Ms. Xiong
The bureau also pressured her law firm, which told her that she could only defend her client but not file complaints against anyone.
More people came to talk to Ms. Xiong in February 2018. They included officials from Shandong Province Judicial Bureau and her local judicial bureau. They eventually demanded that she quit representing Ms. Sun. They removed her law firm's business license from the wall and took away her law license.
Ms. Xiong removed herself from Ms. Sun's case in late March 2018.
Related Reports:
Mother's Effort to File Complaint Against Canadian Daughter's Perpetrators Rejected for a Third Time
Canadian Citizen Remains Detained, Mother's Complaint Rejected Again
Canadian Business Woman Mistreated in Beijing Detention Center, Lawyer Denied Visits
The Globe and Mail: Canadian Detained and Tortured in China for Her Belief
Canada: Members of Parliament Urge Prime Minister to Request Release of Falun Gong Practitioner Detained in China
Canada's "Newspaper of Record" Reports on Plight of Citizen Detained in Beijing for Her Faith in Falun Gong
Two Canadian MPs Write to Prime Minister and Foreign Minister Calling for Rescue of Ms. Sun Qian
Canadian MPs Seek to Press China for Release of Canadian Falun Gong Practitioner
Canadian Lawmakers Call on Prime Minister to Help Rescue Falun Gong Practitioner in China
Two Canadian MPs Write to Prime Minister and Foreign Minister Calling for Rescue of Ms. Sun Qian
Canadian Top Officials Concerned about Citizen Detained and Tortured in Beijing for Her Belief
Canada: Falun Gong Rally Seeks Help from Prime Minister to Rescue Family Members
Efforts Continue to Rescue Canadians and Their Family Members Detained in China for Their Beliefs
Canada: Protests at Chinese Consulates to Demand Release of Canadian Citizen Imprisoned in China