Canadian Top Officials Concerned about Citizen Detained and Tortured in Beijing for Her Belief
May 24, 2017 | By Minghui corespondent Ying Zi
(Minghui.org) Canadian citizen Ms. Sun Qian was arrested in Beijing three months ago for her belief in Falun Dafa. Chinese authorities tortured her in a detention center and forbade her lawyer from meeting her, drawing concern and criticism from many Canadian officials.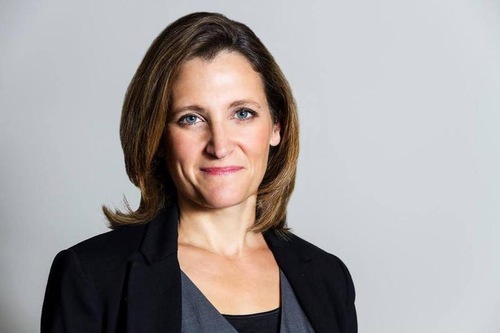 Minister of Foreign Affairs Chrystia Freeland said she would follow up on Ms. Sun Qian's case.
Chrystia Freeland, Minister of Foreign Affairs, said she would pay close attention to it because they are "the issues that any Canadian government, certainly our government, and I, as foreign minister, take the most personally.
"In my view, a single Canadian detained abroad unfairly is one too many, and this a duty that all governments have," she continued, "I take extremely seriously my duty."
Detention and Torture
Ms. Sun Qian, 51, graduated from Peking University and later started a biotechnology company. She became a Canadian citizen in 2007. She has been held in the Beijing First Detention Center since her arrest on February 19, 2017.
According to her sister Sun Zan, who visited Qian on May 5, Qian was mistreated in the detention center. "Seeing my sister refusing to give up her belief, guards pushed her down to the ground, and her arm had scratches. Four guards then pressed down hard to put handcuffs her and chain her feet." The handcuffs were very tight, making her unable to move her hands. The foot chains were heavy, too. The guards also sprayed pungent liquid in her face.
Because detention officials did not allow Qian's lawyer to visit her on May 17, her family asked for help from the Canadian Embassy. Canadian officials confirmed that Qian has been handcuffed since May 5, even during sleep.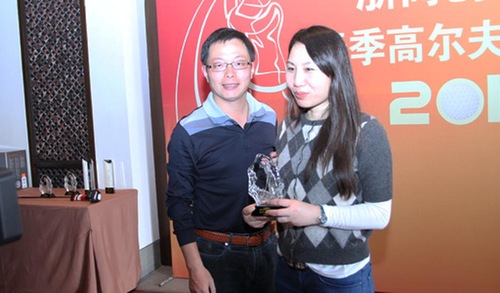 Ms. Sun Qian won third place during a golf tournament in 2012.
Rescue Efforts
Michael Cooper, MP, said Qian was arrested because she follows the principles of Truthfulness-Compassion-Forbearance. In the past 18 years, a large number of Falun Dafa practitioners have been arrested, detained, and tortured in China; some have even been killed for their organs.
Irwin Cotler, former Minister of Justice and Attorney General, said the mistreatment of Qian violated international convention and Chinese laws.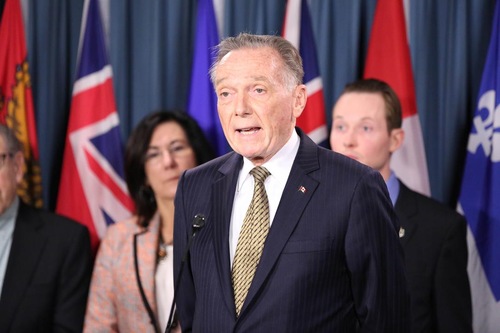 Peter Kent, MP, said the Canadian government needs to help those who have been persecuted by the Chinese government.
Peter Kent, MP, said that he hopes the Canadian government will take further action to resolve this issue.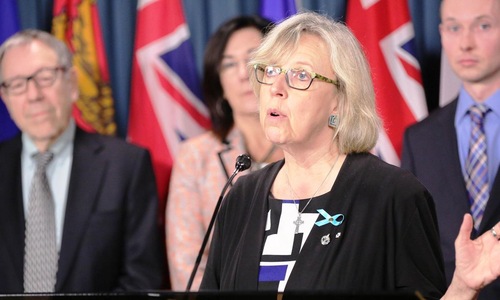 Elizabeth May, MP and leader of the Green Party, called for more action to rescue Qian and other Falun Dafa practitioners detained in China.
"We urge the Chinese authorities and the People's Republic of China to restore a Canadian citizen her Canadian passport and let her return home," said Elizabeth May, MP and leader of the Green Party. "And on the other hand, we underscore once again that the larger issue of persecution of Falun Dafa practitioners must stop."
Related report in Chinese:加裔企业家孙茜在京遭迫害-律师要求会见被阻