Former PE Teacher Serving Time for Her Faith Is Tortured in Prison
Nov. 19, 2020 | By a Minghui correspondent in Jilin Province, China
(Minghui.org) A former physical education teacher in Changchun City, Jilin Province is being abused every day while serving time for her faith in Falun Gong.
Falun Gong, also known as Falun Dafa, is an ancient spiritual and meditation discipline that has been persecuted by the Chinese communist regime since 1999.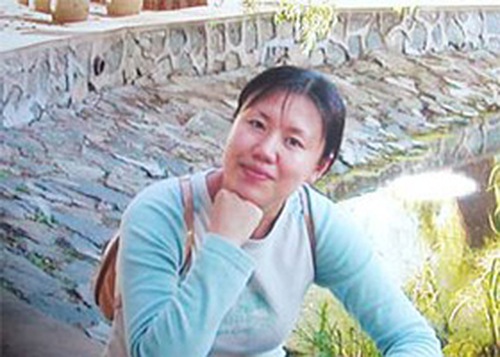 Ms. Che Pingping
Ms. Che Pingping, 47, was arrested on January 26, 2018, after being reported for talking to people about Falun Gong. While being held at the Changchun City No.4 Detention Center, she held several hunger strikes to protest the persecution and was force-fed.
The Chaoyang District Court secretly sentenced her to three years and two months to Jilin Province Women's Prison on November 30, 2018.
In 2019, the eighth ward where Ms. Che is currently incarcerated was assigned a new director, Qian Wei. When officials of the justice department came to visit the prison in March 2019, the ward authorities gave every inmate new daily necessities, including new toothbrushes, towels, slippers, and mugs. The trash can in the hallway was also replaced by a new one. But after the officials left, the guards took away everything, only to distribute them again during the next official visit. Because of the staged good living condition of the inmates, the eighth ward has won several excellence awards.
Under Qian's order, the eighth ward launched a new wave of intensive persecution targeting Falun Gong practitioners, including sleep deprivation, starvation, and no showers or access to basic daily necessities. Many practitioners soon became gaunt and their hair turned gray.
The guards arbitrarily send the practitioners to solitary confinement. In the isolated environment in the solitary confinement, the guards use all kinds of torture methods against the practitioners and no one else would know about it.
Ms. Che has been sent to solitary confinement several times. She held a hunger strike in late August 2019 after she was sent there. The guards took her to the prison hospital and force-fed her twice a day.
This is the second time that Ms. Chen has served time at the Jilin Province Women's Prison, following an earlier four-year term given in 2014.
Because of her holding a hunger strike to protest the persecution in the same eighth ward in April 2015, she was force-fed three times a day, every day for eight months. Every time when the guards pulled the feeding tube out, her stomach, esophagus, and nose bled. With a height of 5.44 ft, her weight dropped from about 140 lbs to about 66 lbs. She was unable to walk by herself, and could only move forward slowly with support from others. The long-term, damaging force-feeding caused multiple organ failures and her life was hanging on by a thread.
In addition to the solitary confinement and force-feedings, she was also tied up in a spread eagle position for half a month and sprayed with spicy water in the eyes that caused the detachment of her right retina.
Related reports:
Forms of Torture Used in Jilin Prison on Falun Gong Practitioners Who Refuse to Renounce Their Faith
Recent Abuse in Jilin Province Women's Prison
At Least 14 Female Falun Gong Practitioners Currently Detained in Changchun City No. 4 Detention Center
Ten Falun Gong Practitioners Held at Yushu Detention Center, Facing Prosecution
Call for the Release of Changchun Woman Arrested for the Eighth Time
Ms. Che Pingping Arrested Again after Four Years in Prison
Former Physical Education Teacher from Jilin Province Persecuted in Prison
College Professor Gets Four Year Sentence after Seven Arrests for Refusing to Give Up her Beliefs
Imprisoned College Professor Suffers Organ Failure after 8 Months of Daily Force-feeding
College Teacher from Jilin Detained for Nearly Two Years and Tortured
Jilin Court Refuses to Accept Lawyers' Defense Application
Court Officials in Jilin City Attempt to Prevent Attorneys from Representing Local Practitioners
College Teacher Ms. Che Arrested for the Seventh Time
College Lecturer Detained Over 40 Days – Family Sues Police
Thirty-four Falun Gong Practitioners from Jilin City Arrested in Two Days