College Professor Gets Four Year Sentence after Seven Arrests for Refusing to Give Up her Beliefs
November 28, 2015 | By a Minghui correspondent in Jilin Province, China
(Minghui.org) A college professor's family and lawyers recently discovered that she had been given a four year sentence for refusing to give up her belief in Falun Gong. The sentence was handed down two months ago without their knowledge.
When questioned about the secret trial, the judge lied about a public notice he never put out and claimed that the lawyers failed to submit the required paperwork to establish formal legal representation. He dismissed the court receipt that shows that the attorneys did submit the required documentation.
The family of Ms. Che Pingping, a professor at the Jilin Institute of Physical Education, is in the process of hiring a new lawyer to fight her four-year sentence.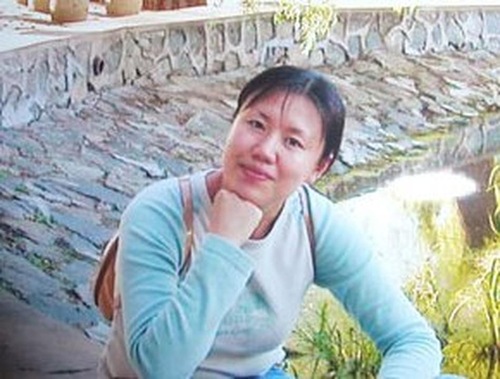 Ms. Che Pingping
Arrested for a Seventh Time
Ms. Che was arrested for a seventh time on October 18, 2013 for refusing to give up her belief in Falun Gong. She has been on a hunger strike at Jilin City Detention Center since April 2015 to protest her arrest. She was force-fed twice a day and subjected to beatings and verbal abuse from the guards.
She filed an appeal with the Jilin City Intermediate Court on November 17, 2015.
Judge Unapologetic for Stealth Trial and Sentencing
On November 9, Ms. Che's relatives and two lawyers traveled to the detention center, requesting a meeting with Ms. Che. Their request was denied. The group went to Chuanying District Court next and made numerous phone calls to the judge, Li Zhongcheng, to ask for an update on Ms. Che's case, but was unsuccessful.
Li later told the group that a hearing was held for Ms. Che on September 7, 2105 and she was given a sentence of four years. He also informed them that Ms. Che wants to appeal the verdict.
The group asked Li why the lawyers were not informed of the hearing, to which Li replied that a public notice was issued. When questioned further about why there was not a notice on the bulletin board, Li avoided the question and said that he did not receive "legal formalities" from the lawyers.
The lawyers informed Li that the documents were mailed over and the court had confirmed receipt of the documents. Ms. Che's lawyers later explained to the relatives that the "formalities" referred to documents proving the lawyers were not Falun Gong practitioners.
Lists of people involved in Ms. Che's case:
Jilin City Intermediate CourtChen Xiangjun (甄香君): +86-432-63070807Chen Yu (陈宇): +86-432-63070410Yang Chunyan (杨春燕): +86-432-63070512
Related articles:College Teacher Ms. Che Arrested for the Seventh TimeCollege Lecturer Detained Over 40 Days – Family Sues PoliceCourt Officials in Jilin City Attempt to Prevent Attorneys from Representing Local PractitionersCollege Teacher from Jilin Detained for Nearly Two Years and Tortured