My regards to all the Dafa disciples attending the Asia Fa conference!
The final salvation was sure to take place at a time when humanity's moral values have fallen apart. It can be hard to save people where evil has the upper hand, when you face the strains of persecution, and when people's minds have been infused with lies.
(Team Yellow Translation)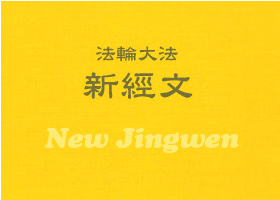 Greetings to all Dafa disciples attending the Asia Fa Conference!
The final salvation is sure to occur at a time when human morality has collapsed. The evil outweighing the good, the pressure of the persecution, and the instilling of lies will all bring about difficulty in saving people, but most of you have done very well.
(Team Blue Translation)
A large-scale march in Seoul last weekend showcased the peace of Falun Gong and exposed the severe persecution of the practice in China.
A series of public forums and documentary screenings were held during a visit by co-author of the report, "Bloody Harvest," which exposes forced organ harvesting from living Falun Gong practitioners in China.
On the Day of Germany Unity, Falun Dafa practitioners rallied in Munich to call for an end to the persecution of Falun Gong in China.
~ Improving Oneself ~
~ Returning to Cultivation ~
~ Standing Up for Falun Dafa ~
~ Young Practitioners' Experiences ~
~ Traditional Culture ~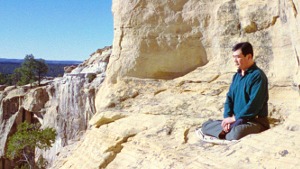 Master Li quietly watching the world from amidst the mountains after leaving New York following July 20th, 1999. (Published January 19, 2000)