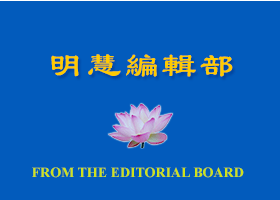 There is a person who showed a fake receipt for a $500 donation to Shen Yun and asked practitioners in Shanghai for money, claiming that it was an opportunity for veteran disciples. Someone reported that this person managed to collect more than $1 million from Shanghai practitioners, which was said to have all been donated to Shen Yun. The person collecting the funds appears to be between 40 and 60 years old and claims to be a resident of the U.S. who travels often between China and America.
Audience members were especially moved by the spiritual aspect of Shen Yun's music. "Breathtaking performance," "Nourishment for the soul," "A musical feast bestowed to man by the Gods!" were some of the comments made by showgoers.
Festival-goers learned about Falun Dafa cultivation practice, the ongoing persecution in China, and signed a petition calling on the Swiss government to help end the atrocities.
A member of Parliament and a member of the Chamber of Deputies offered their support a rally held by Falun Gong practitioners in front of the Chinese embassy in Prague to raise awareness of the atrocities in China.
~ Experience Sharing Conferences ~
~ Accounts of Persecution ~
~ Journeys of Cultivation ~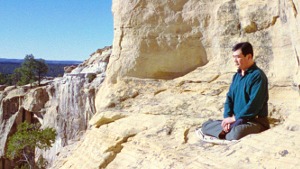 Master Li quietly watching the world from amidst the mountains after leaving New York following July 20th, 1999. (Published January 19, 2000)