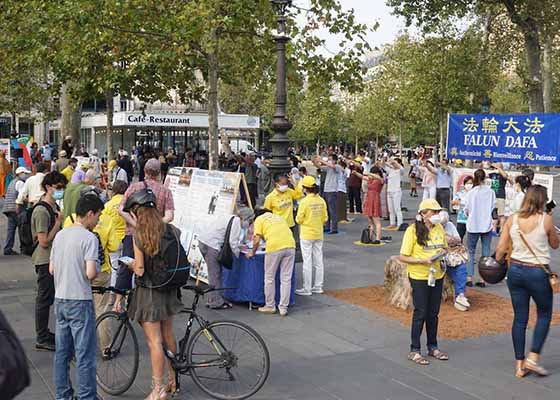 At the Eiffel Tower, other must-see tourist sites, and local communities in Paris, French practitioners hold activities every week to tell people about Falun Dafa and the ongoing persecution of the practice in China.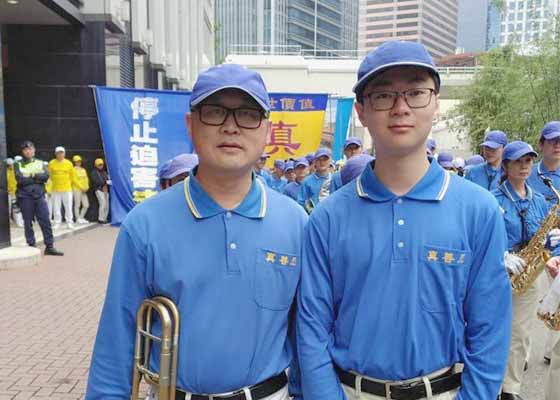 Personal stories of dramatic changes that came about after taking up Falun Gong including recovering from lupus and overcoming gambling addiction.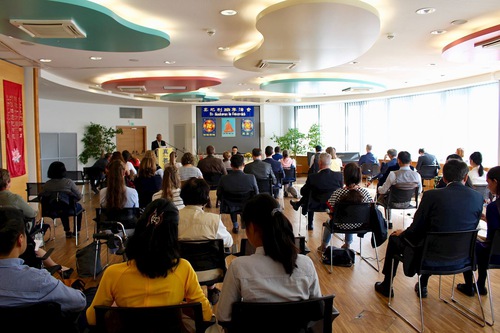 At the 18th Austria Falun Dafa Experience Sharing Conference in Vienna last Saturday, 14 practitioners encouraged each other to do well, from making phone calls to China to handling potential job loss and holding public events. As one practitioner described, "Everything was arranged perfectly. All we had to do was have righteous thoughts and be at the right place at the right time."
"In my day-to-day life, I always tell people that I practice Dafa and keep in mind that I am a practitioner. Wherever I go, I leave a good impression with people so as to lay a foundation for them to be saved later on."
Thirty-nine cars with banners on top carried messages to support over 360 million Chinese people who have quit the Chinese Communist Party.
.
Practitioners collected signatures calling for an end to the Chinese Communist Party's state-sanctioned organ harvesting from living practitioners.
~ Perspective ~
~ Journeys of Cultivation ~
~ Improving Oneself ~
~ Falun Dafa's Divine Power ~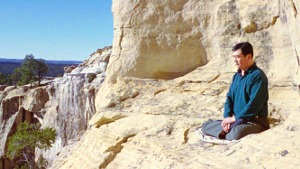 Master Li quietly watching the world from amidst the mountains after leaving New York following July 20th, 1999. (Published January 19, 2000)