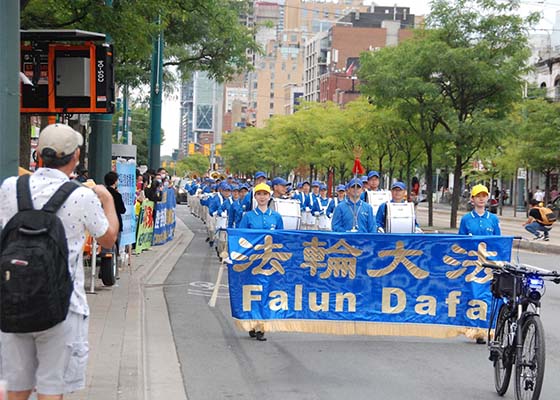 Falun Gong practitioners held a rally and parade with performances by the Tian Guo Marching Band and a waist drum team. Practitioners demonstrated the Falun Gong exercises and handed out information about the Chinese Communist Party's atrocities. At the rally, many Chinese who had lived in China shared their personal experiences of the ruthless regime and their decision to quit the Party.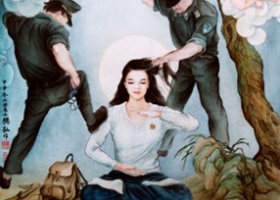 Ms. Li Ling was arrested on June 28, 2020, and brutally beaten for refusing to renounce Falun Gong. According to a witness, her face was deformed, some of her teeth had been knocked out, and her mouth was ruptured. She died of her injuries on July 13 and her family was forced to have her remains cremated that same day.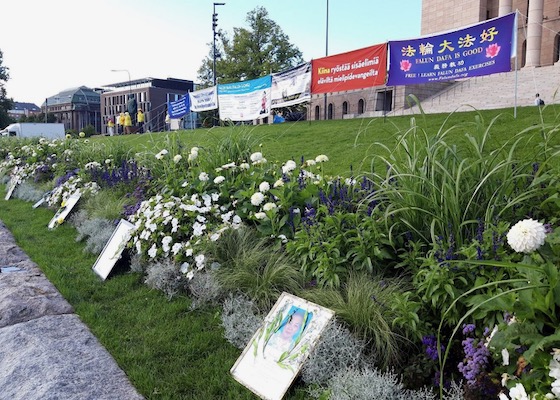 Falun Gong practitioners held rallies over several days in September to appeal to members of Parliament to support a joint statement from the Inter-Parliamentary Alliance on China to end the 21-year-long persecution of Falun Gong. Many passersby also signed a petition to help end the persecution.
"We must not let such barbaric actions continue. This is a war to defend humanity and involves every country and every person. It is a problem for the entire human race," a Parisian said after learning of the persecution of Falun Dafa in China.
Falun Gong practitioners have gained the support of the police when holding events to introduce the practice. Many passersby were interested in learning the exercises.
The CCP's actions in the Chinese Civil War fully reveal its deceptive nature. This lesson is more relevant than ever today.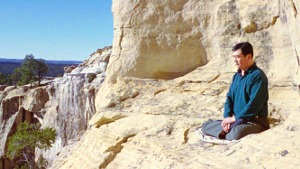 Master Li quietly watching the world from amidst the mountains after leaving New York following July 20th, 1999. (Published January 19, 2000)