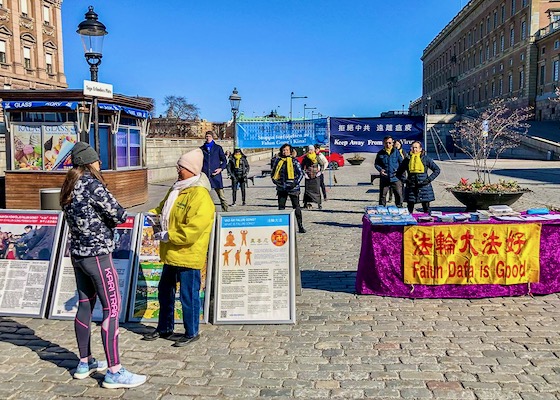 Practitioners continued their efforts to raise awareness during the current pandemic near the Swedish Parliament, with banners reading, "Stop the Persecution of Falun Gong," and "Keep Away from the CCP Virus," and display boards with information about Falun Gong, the persecution in China, and the Wuhan virus.
As travel restrictions have eased up across China, the number of Falun Gong practitioners arrested or harassed in March almost doubled that of February. Many practitioners have had their cash confiscated, homes ransacked, and are being continually harassed, including the elderly who haven't been spared.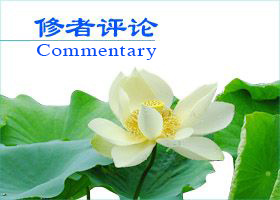 "The coronavirus that originated in China has infected more than 200 countries and claimed more than 110,000 lives. This unprecedented global pandemic presents us with an opportunity to ponder why so many people have become victims of the Chinese Communist Party (CCP)'s cover-up and mishandling of the outbreak."
Ms. Li Fengmei was ordered to get an abortion after she was arrested when she was two months pregnant. She escaped from the hospital before the operation, only to lose her unborn child while on the run. She was later jailed for four years and subjected to unspeakable abuse.
Addressed to the Chinese citizens and friends of China at home and abroad, the letter pointed out in the beginning, "The current global crisis has been caused by the regime so many of you have been tolerating or supporting for decades."
After two of her family members were persecuted to death in less than two years for practicing Falun Gong, Ms. Wang Xiai is facing indictment for upholding the same faith.
~ Master Li's Lectures in China ~
~ Accounts of Persecution ~
~ Falun Dafa's Divine Power ~
~ Accounts of Persecution ~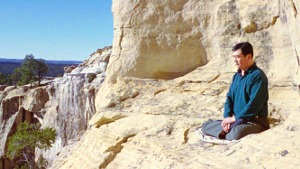 Master Li quietly watching the world from amidst the mountains after leaving New York following July 20th, 1999. (Published January 19, 2000)