Liaoning Man Tortured Physically and Mentally in Shenyang Prison
April 16, 2020 | By a Minghui correspondent in Liaoning Province, China
(Minghui.org) A Haicheng City, Liaoning Province man was arrested on July 28, 2016, and sentenced to 3.5 years in prison and fined 10,000 yuan on December 19, 2016, for practicing Falun Gong, a spiritual discipline that has been persecuted by the Chinese communist regime since 1999.
Mr. He Bin, 58, appealed the verdict but was informed a month later that the sentence was upheld. In June 2017, he was sent to Dongling Prison.
Below is a brief account of his ordeals in prison:
Tortured in the No. 7 Division
When Mr. He was imprisoned at the No. 7 Division, he was threatened, beaten, deprived of sleep, denied family visits, and not allowed to buy any daily necessities.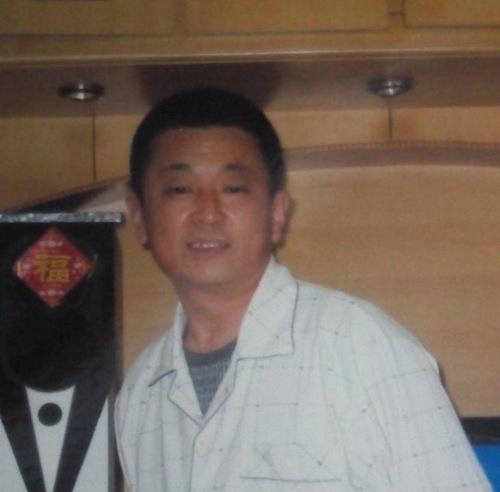 Mr. He Bin
In an attempt to "transform" Mr. He, the guards restricted his movements and forced him to sit in a corner from 6 a.m. to 3:30 p.m.. The inmates also threatened him: "If you refuse 'transform,' we can make you disappear with just a small pill!" Mr. He was also forced to watch videos that slandered Falun Gong.
Because the CCTV cameras in the room couldn't see two of the corners, guards nailed two mattresses at the corners to prevent others from hearing what was going on in the room.
Due to the torture, Mr. He developed severe dermatophytes, a skin infection, and his skin peeled off. The infection also caused extreme itchiness. His head, feet, and legs swelled up. His feet were so bad that they cracked open when he walked and he couldn't wear shoes. The was a red line across his chest.
Tortured in the No. 3 Division
Despite his condition, Mr. He still had to do forced labor when he was sent to the No. 3 Division a month later.
The prison officials grew worried about Mr. He and had him taken to the Shenyang No. 7 Hospital and Dongling Prison Hospital. Mr. He was discharged from the hospital five days later as he refused to cooperate with the guards. A month later, Mr. He recovered without any medical intervention.
The former division warden, Lin Xinhai, who was transferred out of the prison, often humiliated Falun Gong practitioners by making them squat when he talked to them. He made sure that everyone worked and often beat practitioners who refused to do so, including two in their 70s.
The No. 3 Division makes umbrellas, and the inmates and practitioners have to work 12 to 13 hours a day. If someone can't finish his quota, his visits are canceled and he is not allowed to buy daily necessities. Regardless of health or age, everyone has to complete the assigned tasks.
The guards instigate inmates to swear at or hit those who can't finish. Those who can't finish are monitored by other inmates after returning to their cells, which can cause extreme stress. Due to the workload, Mr. He developed symptoms of rheumatoid arthritis. The joints in his fingers became swollen and painful, and his others joints hurt.
Related reports:Liaoning Couple Tried for Their FaithSix Haicheng Practitioners File Appeals after Being Sentenced