We have one Fa conference a year nowadays, and some of you have come from quite far, including from China, and so the costs involved are large. You spend tens of millions on travel, food, and lodging for our annual conferences, because you see the conferences as an opportunity to improve in cultivation and to learn from each other's experiences. This indicates that cultivators take their own spiritual development seriously.
(Team Yellow Translation)
To attend the Fa conference once a year, some of you have come from afar, some come from mainland China, and the cost is quite significant. Spending tens of millions every year on the annual Fa conference for travel, meals, and lodging, you simply want to be able to gain through the Fa conference the opportunity to improve your cultivation and learn from one another. This is to say, as cultivators, you place great importance on cultivation itself.
(Team Blue Translation)
A man abandoned by his wife and daughter rekindled hope in life after learning Falun Gong, but he was sentenced to two years for refusing to renounce his faith and died in police custody. Guards forced other inmates to torture and sexually abuse Mr. Zheng Jucheng, a brutal but common tactic.
Minnesota Governor's Certificate of Commendation recognizes Falun Dafa practitioners community involvement and the celebration of World Falun Dafa Day.
Falun Dafa practitioners held a large scale parade and other activities in Frankfurt's city center.
~ Accounts of Persecution ~
~ Minghui's 20th Anniversary Fa Conference ~
~ People in China Awaken to the Truth ~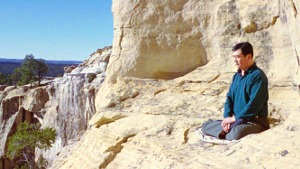 Master Li quietly watching the world from amidst the mountains after leaving New York following July 20th, 1999. (Published January 19, 2000)