Heilongjiang Practitioner Tried by Judge Who Was Being Investigated for Taking Bribes
June 06, 2019 | By a Minghui correspondent in Heilongjiang Province, China
(Minghui.org) Ms. Wang Xiaorong's husband received a call from the Yilan Court on April 16, 2019, saying that Ms. Wang, who was currently being held in a detention center after being arrested for practicing Falun Gong, was scheduled to appear in court the next day.
Falun Gong, also known as Falun Dafa, is a mind-body practice being persecuted by the Chinese communist regime since 1999.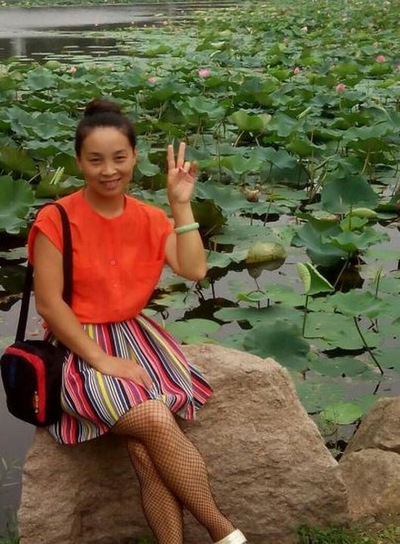 Ms. Wang Xiaorong
Ms. Wang's husband quickly contacted a lawyer in Beijing, who agreed to represent her. The lawyer rushed to Bin County, Heilongjiang Province, where the couple resides, in the afternoon and made copies of Ms. Wang's case documents before the close of business. He spent the evening studying the case, in preparation for the hearing on the following afternoon.
Ms. Wang was very pale and weak when she appeared in court on April 17, 2019.
The lawyer first requested the presiding judge Zhang Anke reschedule the hearing to at least ten days later, so that he could have more time to review the case. Zhang denied his request.
The lawyer next demanded that Zhang be recused from the hearing, as he was being investigated for taking bribes from local gang members, and thus unfit to hear cases.
Judge Zhang became infuriated by the lawyer's request and refused to quit the case.
The lawyer entered a not-guilty plea for Ms. Wang. When he said that his client had not violated any laws in her practice of Falun Gong, judge Zhang stopped him from mentioning Falun Gong again.
The lawyer also pointed out that the prosecutor had provided only unverified witness accounts against Ms. Wang. Judge Zhang shouted at him, "Whatever! You are free to go if you don't want the hearing!"
Ms. Wang, 39, was targeted in a mass arrest of Falun Gong practitioners in Heilongjiang Province on November 9, 2018. She has since been held at Harbin No. 2 Detention Center.
Her arrest left her family in tremendous distress. Her ten-year-old son had frequent fevers, and often cried and asked for his mother. While her husband was busy managing their family business, he asked for help from his mother-in-law, who lives in Beijing, to take care of their son. Only one day after his mother-in-law arrived at their home, he received the court notice about Ms. Wang's hearing.
Related report:
119 Falun Gong Practitioners Arrested in Two Heilongjiang Province Cities in One Day